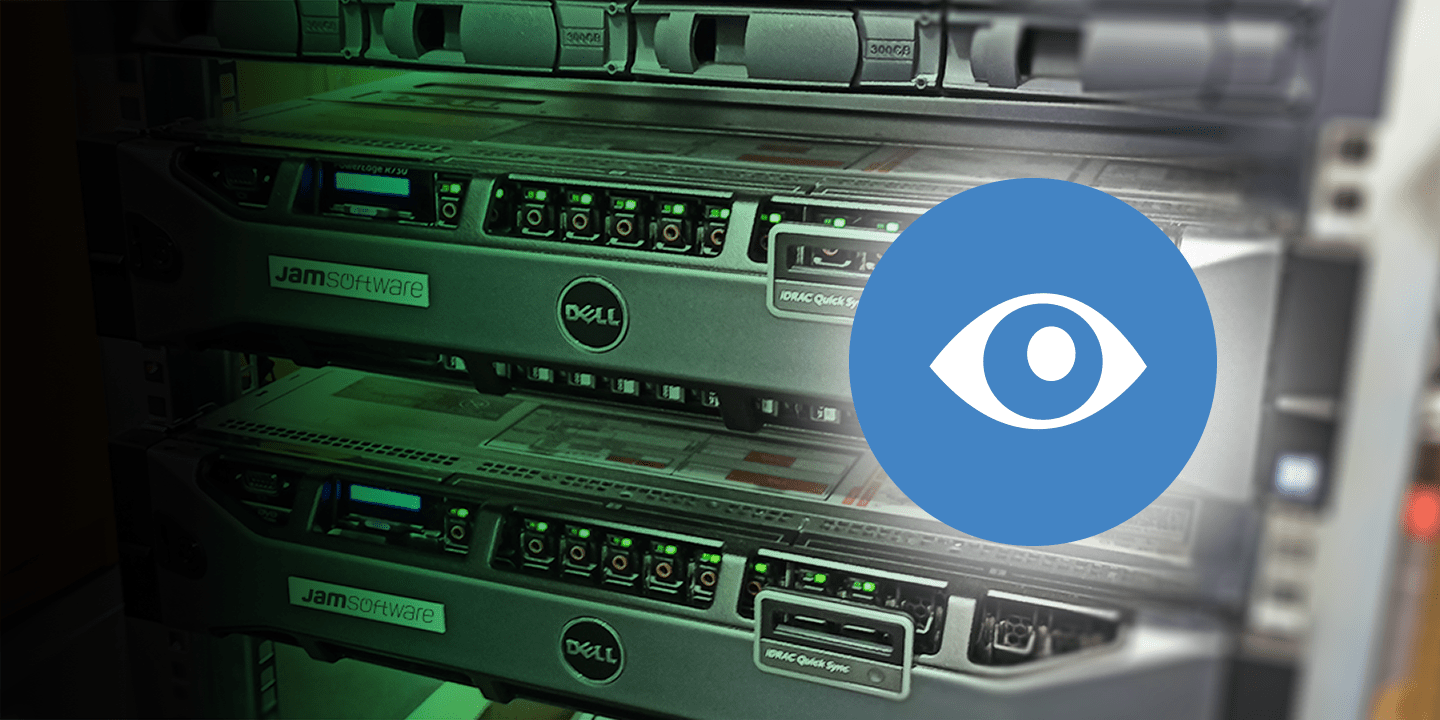 Raimund is in charge of system administration at JAM. Our marketing team has questioned him about our monitoring tool ServerSentinel.
11.06.2021
Since May 2020, Raimund has been in charge of system administration at JAM Software. Claudia as part of our marketing team has questioned him about our monitoring tool ServerSentinel. Here is the interview.
Claudia: Raimund, you have been with JAM for a few months now, but before that you worked in various large companies in which other monitoring tools were used. For which purpose do you prefer to use ServerSentinel, and why?
Raimund: First of all, the tool is perfectly suited for monitoring CPU, memory and hard disks. In daily running operations it is always of utmost importance to monitor the load. Particularly with the use of hard drives that contain databases, it can hit the limit of the disk every minute. With the Sentinel, I don't have to search or poke around in a lot of data. I can find a punctual error right away. This is an enormous help.
Claudia: What would be the possible consequences if such errors or a high load were not directly detected?
Raimund: Well, the bottom line is that the system never stops. In addition, a full memory slows down all applications and therefore squanders time, energy and patience of users.
Claudia: You mentioned databases earlier. Do you use ServerSentinel to secure the operation of our databases?
Raimund: Of course! We monitor our database servers with sensors. By the way, the monitoring intervals here have to be shorter than with a web server, for example, which is easy to configure in Sentinel. A database server has a very high disc i/o and numerous transactions constantly lead to changes. The Sentinel allows DBAs to see what's going on instantly.
Claudia: You have worked with other monitoring tools prior to JAM. Which advantages does ServerSentinel offer in your opinion?
Raimund: The tool is really clear and user-friendly. I personally think this is very important, because in the ideal case you don't go into the system as often after the first setup and still have to be able to change settings quickly. I also like the fact that I can enter parameters and set conditions for when an action should be performed. This is useful for example when monitoring a service. Another thing I like is the escalation scenarios for the notifications.
Claudia: At this point I have to ask: What do you mean by escalation scenarios?
Raimund: Very simple: I can flexibly set who is to be notified when a limit value is exceeded and also proceed in several steps. If it concerns the DB server, the DAB gets the e-mail and in case of a web server it is the web master. And if the error still occurs after a certain period of time, the next message will go one level higher to the head of system administration
Claudia: Understood. Thank you very much for the interview and further successful monitoring with the Sentinel!
Raimund: Thank you.
Want to always stay up to date?
Do you like what you've just read, have new ideas or feedback? Visit our contact form and let us know your thoughts!