SmartPOP2Exchange
POP3 / IMAP Connector for Exchange and SMTP Servers With Filter Functions
Process Email Files of External Applications
You are using an external application that generates RFC822 compliant email files, for instance in the EML format, and need to process them?
The SmartPOP2Exchange PickupFolder can help!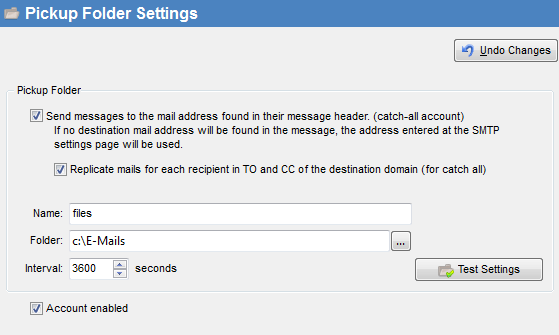 With a PickupFolder account in SmartPOP2Exchange you can process and send all emails placed in the folder with the rule system. SmartPOP2Exchange captures the recipient addresses with the same reliable algorithm used when downloading emails for catchall accounts.
The email is deleted from the folder once it has been picked up and sent successfully.