SpaceObServer Web Access
Access SpaceObServer Scan Results via Your Web Browser
Create Users, Manage Permissions
For Administrators, user management is child's play with the SpaceObServer Web Access.
In the administrator backend you can use the role system to assign permissions to Windows users and groups.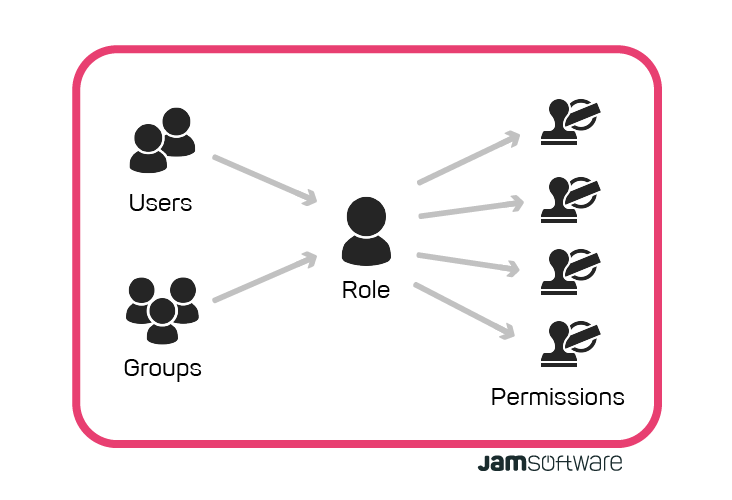 For example, you can filter the visible files using ACL (Access Control List) or specify which users or groups may have access to the administrator backend: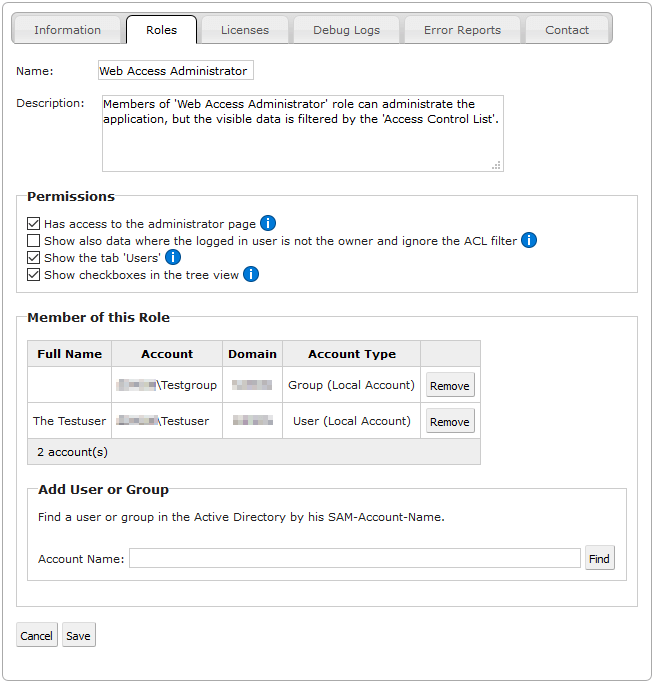 Here, you will also find further information about the Web Access, the SpaceObServer, used licenses, and the connected database.