SpaceObServer Web Access
Access SpaceObServer Scan Results via Your Web Browser
The History: Information About Disk Space Usage Development
Disk space is gone faster than one might hope. Seldom used folders are filled to the brink, old files clog servers. A clear overview about disk space usage is key to clear up wasted disk space.

With the SpaceObServer Web Access, administrators can provide reportings for end users easily and securely. Users are only granted reading rights, data security is guaranteed.

The disk space usage history visualizes the development of disk space resources and can help identify candidates for deletion.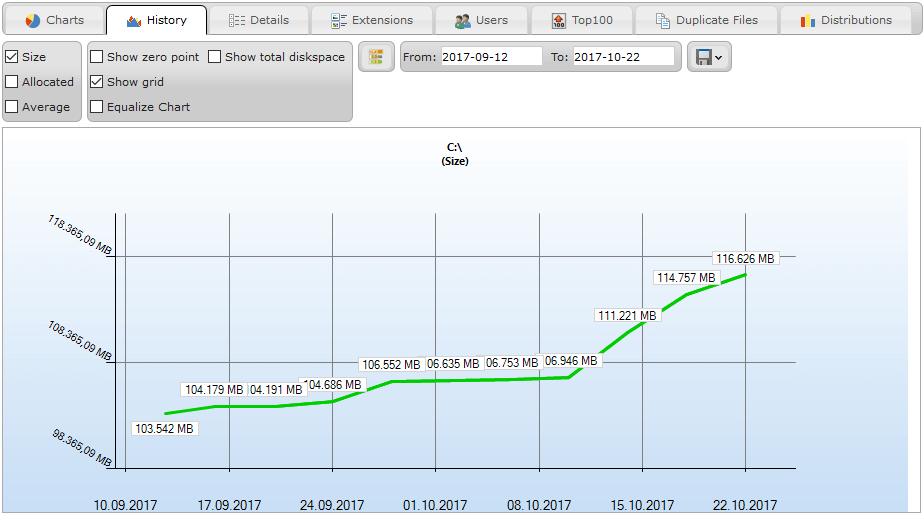 An end user can monitor his or her folders on the server share. Once it becomes apparent that (for instance due to automzied processes) large amounts of files are stored in one of the folders in regular intervals, the user can either delete data to create free space or mark files and have the administrators delete them.