SpaceObServer Web Access
Access SpaceObServer Scan Results via Your Web Browser
Easy Communication via Checkboxes
In most companies a team of administrators is responsible for a great number of users, often not based at the same location. Reportings concerning disk space usage and a history showing the course of disk space usage facilitate planning and grant overview.
SpaceObServer Web Access is a great means of communication: users and administrators can use the checkbox feature to mark files or folders.

The selections are stored in the database and can be loaded in SpaceObServer. The disk space manager offers a wide range of tools to delete unwanted files and archive important data.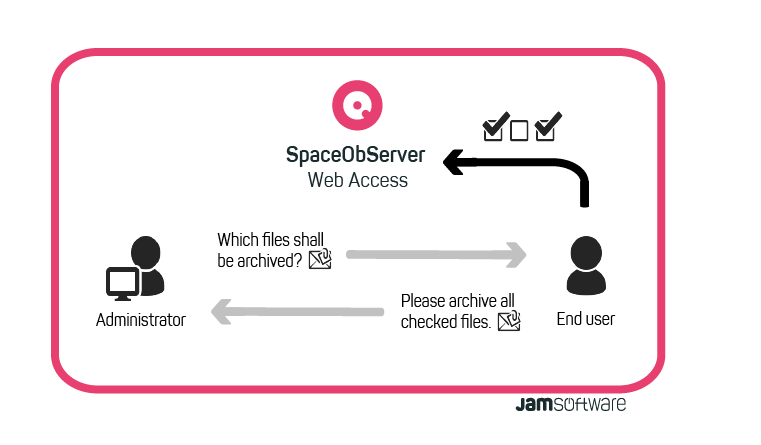 Example
A company archives old data once it is no longer needed. With the SpaceObServer Web Access each user can mark files and folders he or she want to archive instead of laboriously creating lists and sending them to the administrators. The administrators use SpaceObServer to access the users' profiles and archive all checked files.