SpaceObServer Web Access
Access SpaceObServer Scan Results via Your Web Browser
Web Access: Quick Overview Over Scan Results
In the user interface of the SpaceObServer Web Access the folder structure is presented in a tree view similar to the Windows Explorer.

End users can navigate and expand folders. Automatic expansion of folders to a certain level can be toggled. The ACL (Access Control List) can be used to filter the displayed folders and files.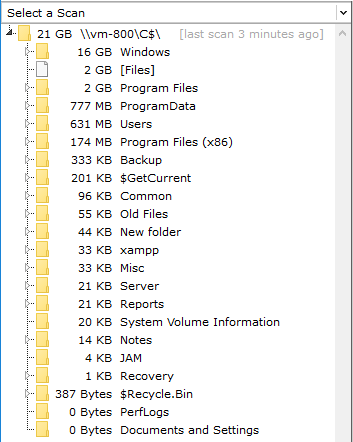 End users can choose between:
Pie and bar chart
Details view
File endings
Users
Top 100 files
Distributions

Other than in the case of SpaceObServer and another add-on of SpaceObServer Remote Client, end users have read-only access: accidental changes in scan configurations are prevented.

Administrators can use the administrator backend to create new users and manage user permissions.