It all started with the question "How to manage disk space more efficiently?". During his studies, Joachim Marder found an answer to this question with the product "TreeSize". And the history of JAM Software began. Today, over 20 years later, we at JAM Software employ more than 30 employees in our headquarters in Trier, Germany.
We are specialized in developing solutions for system administrators and offer our customers a broad product portfolio in the fields of Disk Space Management, Mail Server & Security and Server & Network Monitoring. Furthermore, we develop solutions for Banking and Developer Components to integrate Windows functionality into your own programs.
Our solutions are distributed via our JAM Online Shop and a global network of international resellers. All of our software solutions can be tested with their full functionality for 30 days, free of charge. 80 percent of the top 100 companies in the world are among our customers.
Hidden Champion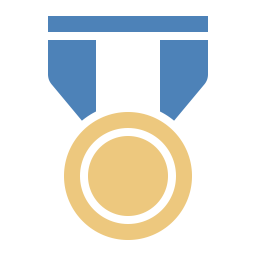 We are Hidden Champion! In a study by the Research Center for Small and Medium-Sized Businesses at the University of Trier, JAM Software made it into the list of Hidden Champions in Rhineland-Palatinate. Software Made in Germany.
Hidden Champion is a term from economic research coined by Professor Dr. em. Herrmann Simon. It primarily describes small and medium-sized companies that occupy important niches and thus close gaps in the market.
The core competency of JAM Software is the development of software solutions for common problems of users, developers and enterprises.
On request we adapt the software to the needs of our customers.
Strong Partners: Microsoft, Intel and IBM
To offer optimal software solutions JAM Software participates in the partner programs of leading soft- and hardware providers.
Software is sold directly via the JAM Software online shop and a steadily growing network of international resellers, resulting in an increasing penetration of the global market. The complete software portfolio may be tested free of charge for 30 days in fully functioning trial versions.
Thanks to more than 20 years of experience JAM Software's developers and support team create optimal software solutions and guarantee high-quality customer support.
Join JAM Software at the company headquarters on the Petrisberg in Trier.
Near to Trier city center and access to public transportation (Bus: Line 4 to Irsch, stop "Am Wissenschaftspark", please find a PDF with more detailed directions here).
Certified IT Security Standards
To meet highest standards regarding IT security and compliance, we conducted a penetration testing by the SVA System Vertrieb Alexander GmbH. We proudly present our excellent test results.
"You guys do a fabulous job at making it easy for me or other resellers to create quotes on your website. The website interface is very easy to work with, so kudos to y'all!"
"Thank you for your assistance, we only were a bit unquiet of trial period expiring, but we managed to do everything in time, so Alles in Butter! Case closed. Best regards."
"Thank you for investigating our needs and asking relevant questions. It's a pleasant change from most vendors trying to oversell their products!"
"Thank you so much for your kindness and making my purchase so easy. I know you didn't have to and there are very few companies out there that would have gone the extra mile you did to give your customers and resellers a no hassle buying experience.
I like your company already and look forward to selling your products. Have a wonderful weekend."
"I just updated to the latest version. Great software... I used it when I worked at Boeing on the SLS program. Very useful for hunting down large files in particular folders. I don't use it often, but when I do it is always reliable, and fast. As a retired aerospace software engineer I appreciate good software. Thanks Again!"
Get to know JAM Software even better on the JAM Blog. We offer IT news, technical tips, tool tricks and much more.