Our Junior Database Developer interviewed
Not too long ago, Severin started his developer career at JAM Software. Today we want to ask what's important to him.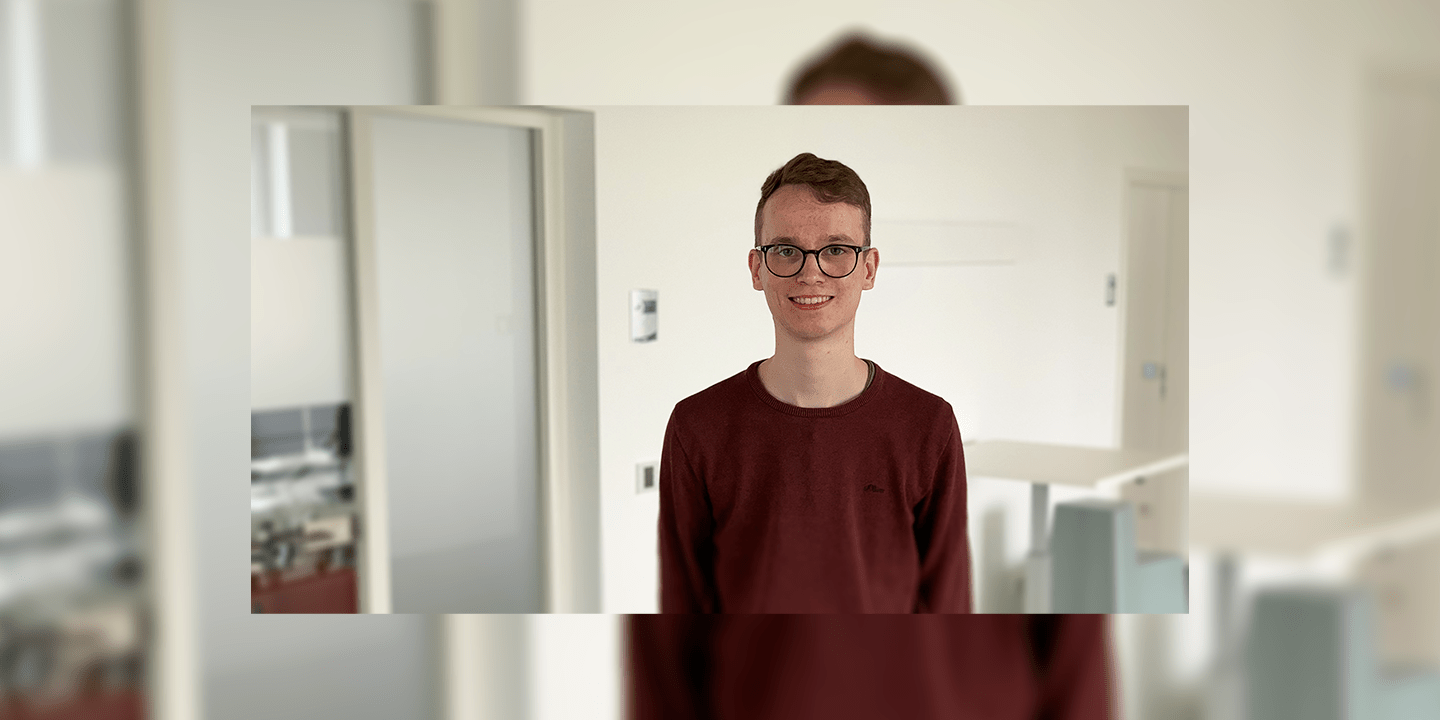 Hendrik from our Marketing Team has talked to Severin, our new Junior Database Developer about his career start at JAM and what chances and challenges he faced so far.
Hendrik: Severin, you decided to write your Bachelor's thesis here at JAM. What was it that convinced you to join us and what kind of experience did you gather here during your bachelor thesis?
Severin: I first discovered JAM Software at the MITL network's "Career Beer". At this event, various IT companies from the region presented themselves in a convivial atmosphere - among them Joachim Marder, founder and CEO of JAM Software, who presented the possibility of a thesis. I was immediately enthused by the idea of working with databases and applied for it. During this thesis, I was able to learn a lot about the internal processes at JAM and, most of all, I got to know many great JAMers. I also greatly enjoyed the way I was able to bring my buzz on new technologies into a project with active benefits.
Hendrik: What made you stick with JAM and start a full-time position?
Severin: Well, there were a few reasons. For one thing, while I was working on my thesis, I really liked the working environment and the team dynamics on site, while for another, I find my job here extremely exciting and interesting. Another, slightly secondary reason, was the location of the JAM Villa, which ensures that I have a relaxed commute to work.
Hendrik: What experiences have you been able to gain as part of your team since you've officially become a JAMer? Was responsibility something you had to take on at an early stage?
Severin: I already had the chance to gain quite a bit of experience here at JAM. For instance, I have learned what the development process is like at a leading software manufacturer in the file & disk space sector. I also value the fact that the regular exchange between developers leads to fast and innovative solutions. I had to take on responsibility early when I was put in charge of one of our internal tools, which is mainly based on database-internal procedures. But since I'm still quite at the beginning of my career, there will certainly still be some challenges and experiences to gather or overcome together.
Hendrik: When you graduate, you will be a highly educated, young professional in the IT sector. What is so charming about Trier that makes you want to start your professional life here?
Severin: Besides the charm of the historical center, which I like, Trier is in particular home to a number of medium-sized IT companies that play a central part in Germany as an IT location. In addition, a close communication occurs between these companies, the College and the University of Trier. As a result, there is a vivid exchange of ideas and innovations in the region. Furthermore, the proximity to Luxembourg offers the opportunity to enter the international sector.
Hendrik: You're just now starting out in your career. What do you consider important for your professional future in the next few years? And what do you hope for from JAM Software?
Severin: In the next few years, it is particularly important for me to continue my technical education and to become an expert in the field of database development by gaining experience. I am delighted that JAM gives me the opportunity to face new challenges on a daily basis, to test new technologies and to help develop them.
Hendrik: One subject, of course, played a significant part during your thesis: COVID 19. How has the pandemic influenced you since and how did you deal with it during this important phase in your studies?
Severin: At the beginning of my thesis last summer, I was in the lucky position that many things were still possible and I was still able to experience the usual process at JAM Software. Since then, the pandemic has affected me as much as it did anyone else. There are many things that have changed and many things I had to adapt to. In the meantime, however, most of it has become a habit. For instance, I'm working full time out of the mobile office these days. But I'm already looking forward to walking through the vineyard to work again and to work on site with all the other JAMers.
Hendrik: Thank you for the talk, Severin!