ServerSentinel
Flexible and Reliable Server and Network Monitoring
Configure Sensors Individually
Monitor Windows Systems - Remotely and Locally
Increase Reliability of Your IT Infrastructure
Monitor Your Servers, Network Services and Local Resources
ServerSentinel enables versatile and reliable monitoring of your server and network services as well as of local resources. The monitoring software reacts immediately in case of failures and irregularities. This minimizes server downtimes and increases the availability of monitored systems.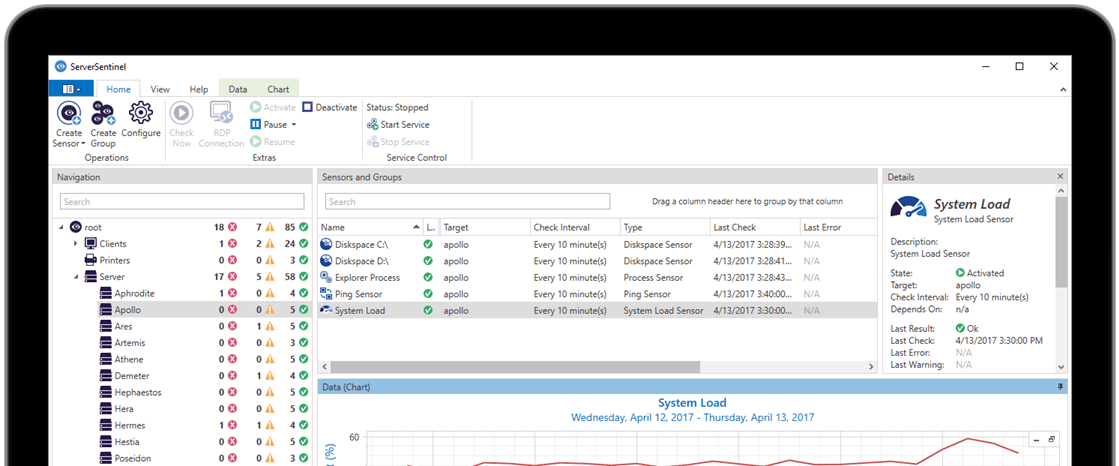 Unified Monitoring
Monitor everything: Visibility and insights across your entire heterogeneous IT infrastructure.
Intuitive User Interface
Ready to use: Optimal user experience from deployment to usage.
Flexible Configurable Sensors
Easy and fast configuration: You can adapt all sensors specifically to your requirements in no time.
Sensor-Based Monitoring: Use Cases
ServerSentinel ensures reliable monitoring of your servers, network services as well as of hard disk space and memory usage. The smart monitoring software offers a wide choice of sensors that can be easily adapted to your specific use case and needs.
ServerSentinel reacts immediately in case of failures and irregularities. If an error or irregularity is tracked, ServerSentinel notifies you in real time. This immediate notification enables you to take precautions to avoid system failure and limitation of availability. ServerSentinel can also take immediate action by running automatic scripts or programs that can take corrective actions.
Add-on to Operate via Remote: ServerSentinel Remote Client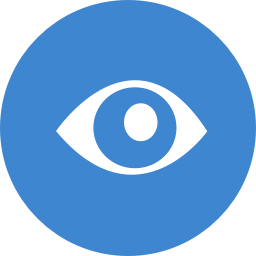 ServerSentinel
Remote Client
Analyze the collected data, configure and create new sensors directly from your workplace! There is no need to establish a remote connection to the server.
The Remote Client is an add-on and can only be used in combination with a ServerSentinel installation in the same network, if Microsoft SQL Server or MySQL is deployed.
Compatibility
ServerSentinel can be installed on any edition of the current Windows operating systems (64-bit). .NET 4.5 will be required and may be installed during setup. Microsoft SQL Server Standard is available in a bundle with ServerSentinel.

ServerSentinel is the reliable and automated monitoring software for servers, network services, hard drives and memory usage. With various monitoring sensors and individually definable testing intervals, ServerSentinel monitors systems for failures and irregularities. Read the complete review.
More Information and Documents
Find comprehensive documentation to help you start working with ServerSentinel as quickly as possible.