TreeSize
Powerful File and Disk Space Management for SharePoint
Manage Files and Disk Space on SharePoint Servers
More and more companies move their documents to SharePoint or to SharePoint Online. TreeSize can assist with both the migration to SharePoint and with file and space management on this platform.
Prepare your file systems for the SharePoint Migration
Before moving multiple files to SharePoint, often enough they need to be renamed. Especially bigger file systems may contain files with invalid characters that need to be removed before moving to SharePoint. With TreeSize Bulk Rename, we allow renaming of multiple files. Scan your file system for certain file names or characters, select them and edit the name of hundreds of files at once - in a few seconds!
SharePoint Migration with TreeSize
TreeSize will be a great help when moving your documents from local disk space to SharePoint. First it helps in selecting the files that you actually want to move: The TreeSize File Search can list for example all office file that have been changed in the past 2 years. This avoids moving old or unnecessary files to SharePoint and quickly provides an idea, how many files and gigabytes you will migrate.
TreeSize can even perform the migration itself: After check-marking some or all files, you can use the built-in copy/move features of TreeSize to migrate your files to SharePoint. This feature optionally preserves folder hierarchies and time stamps.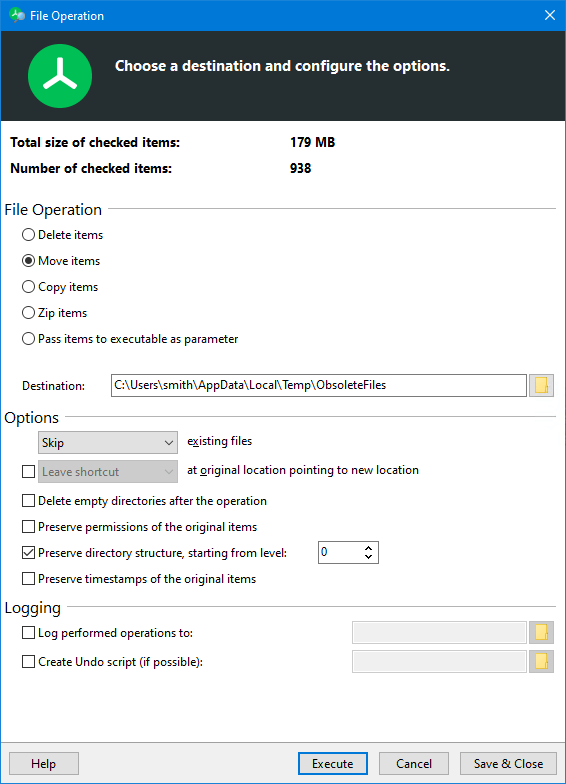 Manage your files and disk space on SharePoint servers
TreeSize offers the same powerful features for a SharePoint site that it offers for local file system paths, which makes it stand out compared to other file and disk space management tools. Beyond that, it can provide values that are specific for SharePoint, like "Version Count" or "Keywords". You can even search for those values using the TreeSize File Search.
Did you know? We did a case study on SharePoint migration with TreeSize providing even more tips and tricks!
Test SharePoint Migration with the TreeSize Trial!
A SharePoint migration is a big step - whether for your company, organization or your private use. To make sure everything works out, we offer a 30-days trial for TreeSize. Check it out!