SharePoint Migration made super easy
How to move your corporate data professionally.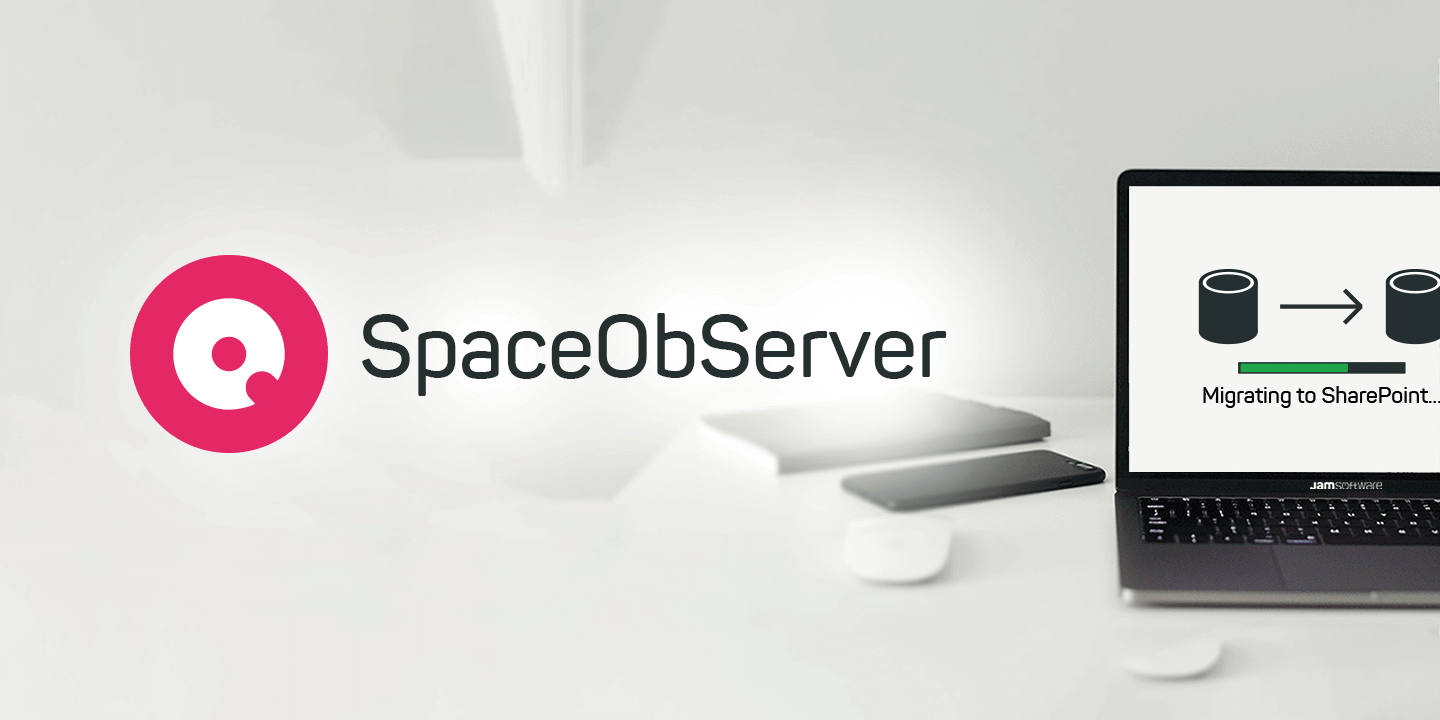 Driving to work every day? It seems like that's the past: Working from home is getting more and more popular, not only due to the corona pandemic. While in 2019 only 13 percent of the German employees worked from their own home, in spring 2021 almost one out of four German workers did home office on regular basis like the German newspaper Süddeutsche Zeitung reported.
Home office for everyone? Sounds good. But easier said than done. This also means that every employee must have access to working documents all the time. One of the most popular solutions for remote work is Microsoft SharePoint which is part of the Office 365 suite. The platform offers space for remote access, collaborative work and digital project management. In order to use it in the daily business, you need  to migrate necessary corporate data to SharePoint first. Doing that in a professional manner is challenging. So, we ask the question: What is the best way to move company data to SharePoint Online or SharePoint On Premise? We recommend our tool SpaceObServer.
Prepare your file systems using SpaceObServer
First, it's important to prepare your file systems professionally before you think about a migration. You have to decide which files and folders you want to transfer and which ones you are planning to dismiss. SpaceObServer backups your process: Start a first scan of your local data or your Windows File Server and get insights about the gigabytes or even terabytes there are to move. Once listed, easily mark those files and folders that you wish to migrate.
Do you have to make some room first? No problem. SpaceObServer lists the top 100 largest files and even file duplicates in the details view. You then can comfortably move or delete unwanted data using the file operations.
Here's a tip: SpaceObServer offers filter functions. Use them to, for example, only list files that where used over the last two years. Doing so, you avoid migrating unused data that would waste your precious SharePoint disk space. Your SharePoint will be tidier than your local file system ever was!
Let your employees decide which files to migrate – SpaceObServer will help you!
Do you know which files have to be moved? Or do you want to delegate this decision to the corresponding department? SpaceObServer offers cooperative work with the SpaceObServer Web Access add-on!
The clever web app doesn't have to be installed on the used device while it makes all scanned data accessible in its intuitive web interface - using the web browser. Let the responsible employees choose the data that needs to be migrated to SharePoint – they can check mark all files and folders that should be moved. Then import all the check marks to SpaceObServer and continue your preparations from there. Now it's time for your SharePoint migration!
By the way: SpaceObServer Web Access makes scan results portable! Use our add-on to access your scan from every network capable device you like to – from your tower pc, laptop or mobile – using your preferred web browser.
Now everything is set up: Professional SharePoint migration with SpaceObServer
Are you finished preparing your file systems? Great! But how about also scanning your SharePoint before beginning the data transfer? Just select "SharePoint" in the scan targets menu and type in the server name, path and your login credentials. SpaceObServer instantly begins the scan and offers you insights about the used disk space on your SharePoint. Do you need to tidy up in here as well?
Your SharePoint is now ready for the migration. Use the SpaceObServer file operations to move all checked files and folders on your local system or Windows File Server to your SharePoint server. Just a few clicks – and it's done. It couldn't be easier!
Let SpaceObServer always keep an eye on your important disk space
The migration was successful. We recommend scheduling a continuous scan to always keep on track about file growth. It's quite simple: Just open the scan configurations and individualize your scan. Scan monthly, weekly and even daily – choose the days SpaceObServer shall initialize the continuous scan.
Once you configured your scan schedule, you can observe the size growth history in the SpaceObServer user interface. So, should the server suddenly be full, ever you can track down the exact moment your server overloaded and act.
Yet another tip:
Scanning during the daily business doesn't make a lot of sense – size relevant changes could happen after the scan. Therefore, we recommend scanning at non-office hours. As a result, you will get insights into every size change that happened during the workday.
Okay, let's sum up: First, you scan the file system that should be migrated, delete duplicate and obsolete files and check mark those files and folders to be moved to SharePoint. Next, you migrate all selected data to SharePoint using the intuitive file operations of SpaceObServer. And finally, you can set up continuous scans to always keep on track with your disk space usage on SharePoint. Done!
We wish you good luck for your SharePoint migration!