Concurrent server scans, MFA for SharePoint and bulk renaming
New features that come with SpaceObServer v7.2.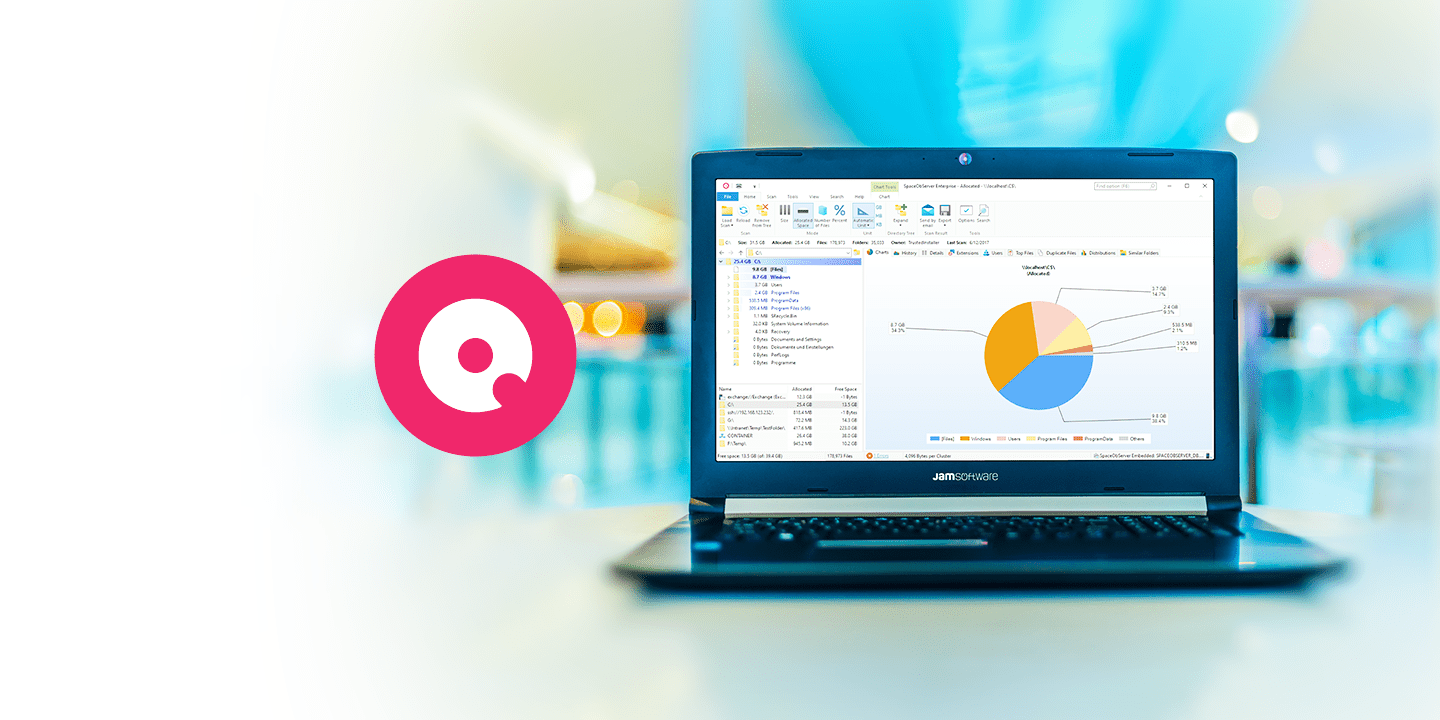 SpaceObServer goes into the next round. In version 7.2 there are again many new practical features and improvements for your use cases.
Besides the many other new features, we would like to discuss the feature highlights in this blog:
Parallel scans - Scanning multiple servers simultaneously.
Multi-factor authentication - SharePoint even easier to analyze now.
Bulk renaming - Rename multiple files and folders in one fell swoop.
By the way, parallel scanning and multi-factor authentication are two features that our community voted for on the Feature Voting platform.
Scan multiple servers at the same time
SpaceObServer can already scan many common server systems, including SharePoint or Amazon S3 cloud storage, for example. Now we make it possible to scan multiple scan targets at the same time.
When scanning in parallel, the SpaceObServer scan service will not wait for another scan path to finish scanning. Instead, it starts the next scan already.
A core feature of SpaceObServer is the scheduling of scans. Parallel scans help to keep set schedules for your scans, even if scan times overlap. This means that subsequent scans can start immediately and are not placed in the back of the queue. This allows you to get more data for your storage analysis in the same amount of time.
Multi-factor authentication for SharePoint
The SharePoint Scan of SpaceObServer now supports multi-factor authentication (MFA). This makes a SharePoint Scan possible, even if MFA is mandatory on your SharePoint. SpaceObServer makes this possible with a certificate file.
Multi-factor authentication has been helping to further secure access to user accounts for several years. For new Microsoft 365 customers, this is already pre-set in the Active Directory. However, the additional authentication can also be set manually by the IT administration in the user administration.
Thanks to the MFA support of SpaceObServer you can implement multi-factor authentication without exception and at the same time keep an eye on the disk space usage of your SharePoint server.
Bulk renaming with custom rules
Do you want to rename multiple files and folders at once according to a very specific scheme? This is possible with the new bulk renaming feature of SpaceObServer and its clever rule system.
First you select the files you want to rename. You can do so via the "Details" list of your scan results. Open the "Details" tab and click on "Bulk renaming".
In the left pane, you can define as many rules as you want to be executed one after the other when renaming the selected files. Under "Settings" you can choose between different rule types for this, for example "Replace" or "Paste". On the right side in the preview window, you can always see how the new file names will look.
Bulk renaming is used by our storage managers in many different use cases. For example, a popular case is removing unauthorized special characters for data migration to SharePoint.
SpaceObServer V7.2 in a nutshell: This is what's new
SpaceObServer can now scan multiple servers at once and no longer needs to wait for a previous scan to complete. This makes working with schedules easier. In addition, SpaceObServer now supports the scanning of SharePoint servers with multi-factor authentication - so nothing stands in the way of the consistent implementation of MFA for your SharePoint. Finally, among many other new features, a bulk rename function is now added, allowing you to rename multiple files and folders at once.
We thank all users who voted on our feature voting platform! Do you also have good ideas and want to participate in the development of SpaceObServer? Come have a look!