Define scan targets and schedule your scans
Getting started with SpaceObServer quick and easy.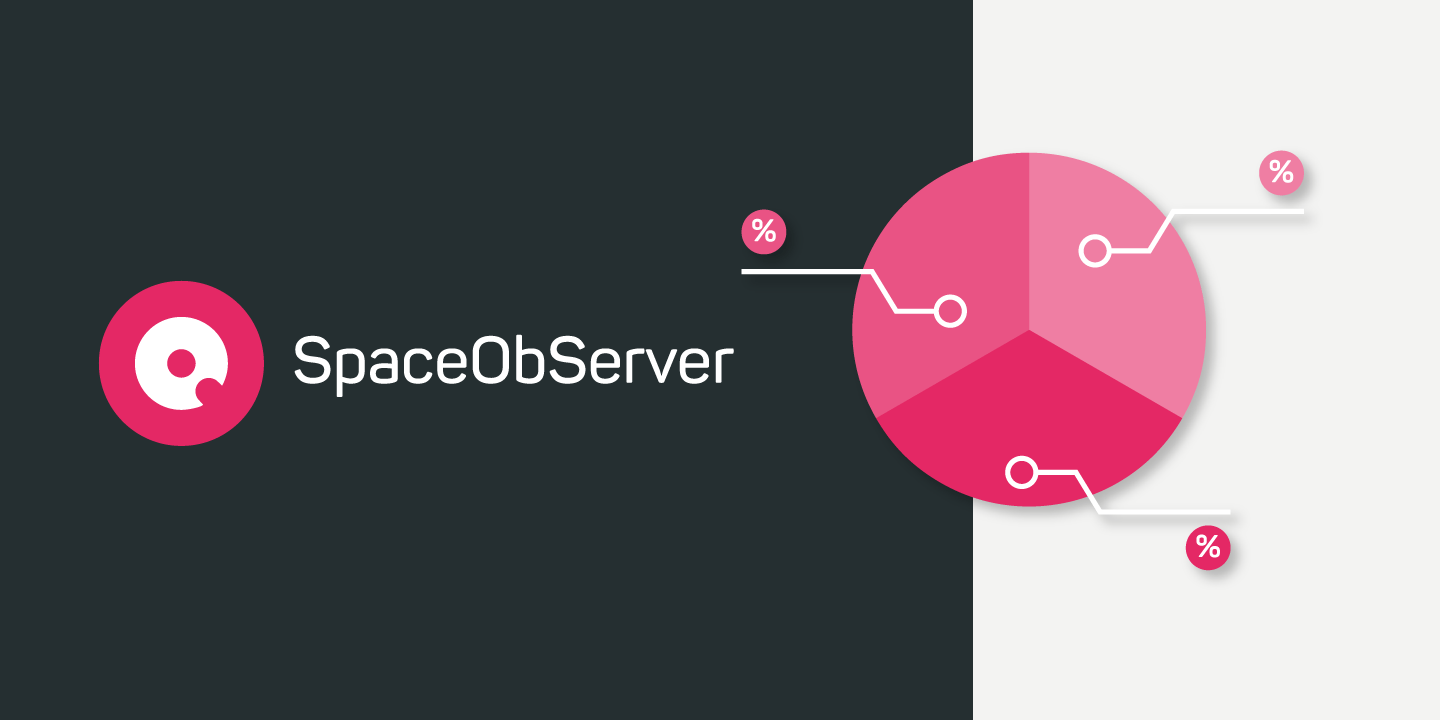 Always keep an eye on your important server systems. SpaceObServer lets you observe all storages on your complete server setup easily. Doing so, our data base based solution not only supports nearly every scan target out there, it's also possible to schedule scans with just ja few clicks. In this blog, we show you how to get started with SpaceObServer in 3 steps:
Choose between Windows, SharePoint, Amazon S3, Exchange Servers and more.
Set up a fitting scan schedule for your demand.
Start your scan and see the results in professional list and charts.
Specify file systems for your SpaceObServer scan
Let SpaceObServer continuously inform you with reports about disk space usage on your server systems. First, define which file systems to scan with SpaceObServer. Select the "Scan" Ribbon and then hit "Add Scan". A wizard pops up that helps you to specify a new scan.
SpaceObServer supports various common server systems so that you can cover every use case desired.
Windows Server – In addition to local file systems, examine storage space of Windows Servers on your network.
SharePoint – No matter if you use SharePoint Online or SharePoint On-Premise, SpaceObServer keeps an eye on them and can also serve as an SharePoint migration tool.
Amazon S3 – SpaceObServer supports the scan of Amazon S3 Cloud Storage, too.
Linux / Unix – Check disk space usage on your Linux or Unix servers via SSH comfortably.
Microsoft Exchange – SpaceObServer doesn't limit itself on file systems observation, you can also analyze your Exchange Server inboxes using SpaceObServer.
Here's a tip for you: You can also insert the path to your scan target into the input field manually or past it from the clipboard. SpaceObServer automatically detects the position of the scan and fills in the input field below.
Schedule server scans for continuous observation
Once you are done choosing a scan target, you should meet important configurations next. SpaceObServer shows its full power when you scan your folder structures on a regular basis.
That's why we suggest to define a scan schedule when adding a new scan right from the start. Decide if you want to perform a scan daily, e.g. at non-office hours, scan your servers weekly, for example at weekends, or monthly like at the end of the month. Check "Execute initial scan after creation" so that SpaceObServer starts with the first scan as soon as you hit "Create scan".
Define a user with sufficient access permissions to the targeted server system afterwards. You can meet more detailled configurations surrounding scan scheduling in the scan options by clicking "Configure Scans" in the "Scan" ribbon.
Visualize size growth on servers
When you use scheduled scans to analyze your storage usage continously, you can profit from the SpaceObServer scan history. The data base based SpaceObServer can visualize the usage of server disk space in a specific time interval using progress charts.
This is how to perform your first server scan
Let's sum up again. SpaceObServer supports the most important scan targets like SharePoint or Linux servers. When you add a new scan, the best thing to do is to define a schedule for continuous server scans right away. Once you collected enough data, SpaceObServer can visualize scan results in easy-to-understand charts.
Now you are ready to perform your very own server storage analysis on your own systems. Try it out yourself with the free 30-days trial version for SpaceObServer.