ServerSentinel
Flexible and Reliable Server and Network Monitoring
Monitor Databases With Database Sensor
With ServerSentinel you can easily and reliably monitor databases and database management systems. The database sensor enables you to send a wide variety of SQL queries to a connected database.
The database sensor allows you to...
Check, whether a database is connected
Query the size of tables
Query any dataset
Example:
In your online shop you use a database to store article data. Only articles accessible in the database will be shown online - if an article is missing, customers will not be able to see or buy it. The database sensor makes sure that all articles are presented in your shop at any time. Once ServerSentinel detects an error, the software sends out a warning to your administrators and automatically switches the shop system to your backup database.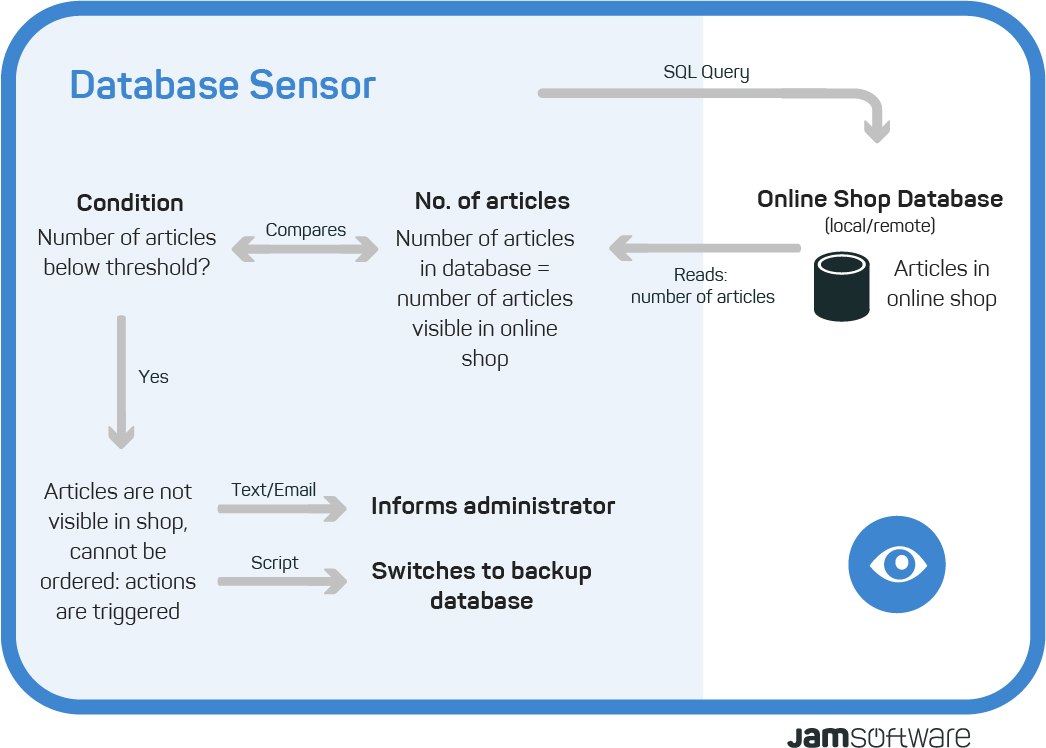 ServerSentinel supports all databases that can be called via ODBC or OleDB as long as the drivers are installed.
Finished choosing a sensor? Then take the next step!