ServerSentinel
Flexible and Reliable Server and Network Monitoring
Monitor Disk Space Usage on Hard Disks
You want to monitor used and free disk space on your machines and get alerted if it drops below a certain level? ServerSentinel has the solution: the disk space sensor. This sensor keeps an eye on the disk space and provides an overview over the free, used, and total disk space on your machines. Free and used disk space are presented in absolute numbers and as percentage.
It goes without saying that ServerSentinel will also monitor network shares and external hard disks.
Once the free disk space shrinks below a predefined threshold, ServerSentinel can trigger actions and e.g. send an email or text message (SMS) or execute a script.
The disk sensor is available for Windows and Linux (Enterprise Edition only).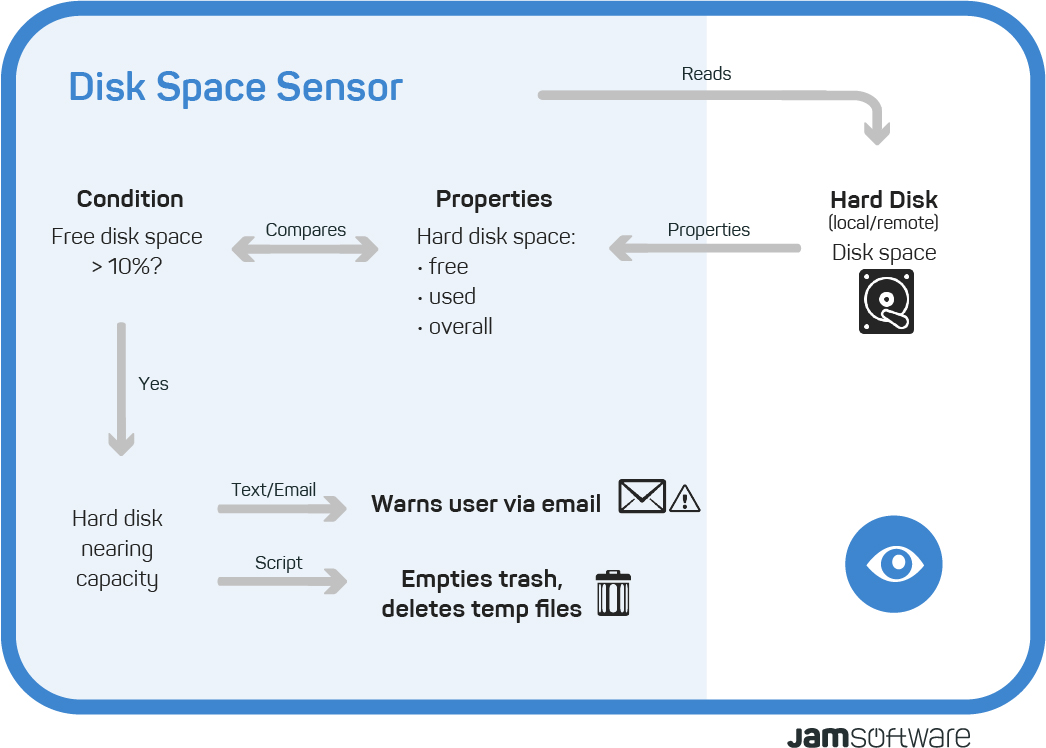 Finished choosing a sensor? Then take the next step!