ServerSentinel
Flexible and Reliable Server and Network Monitoring
Ensure the Correctness of Your DNS Records
The DNS sensor enables you to make sure that a certain DNS server holds an entry for a certain DNS address and thus is able to resolve it.
This way you can check whether your DNS server works and ensure that your website can be accessed.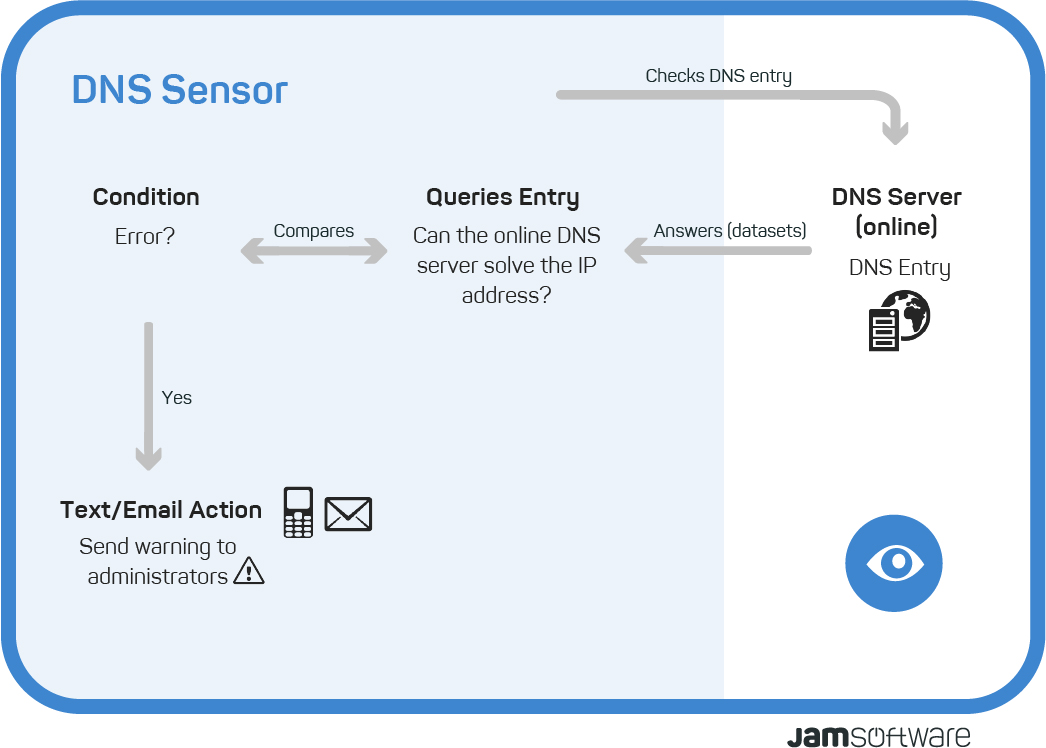 The DNS sensor also allows you to query DNS records. You can choose which record types shall be queried.
Look at a partial list of records.
Finished choosing a sensor? Then take the next step!