ServerSentinel
Flexible and Reliable Server and Network Monitoring
Monitor Your FTP Server and Ensure Availability
With the FTP sensor you can easily monitor an FTP server and ensure its availability. The sensor offers reliable FTP server monitoring and enables you to check whether single files or folders can be accessed.
You can also use it to monitor the size and number of files and folders. An administrator supervising several user accounts will, for example, receive a warning via email or text message the moment a file or folder cannot be accessed. ServerSentinel can also switch to the backup server immediately.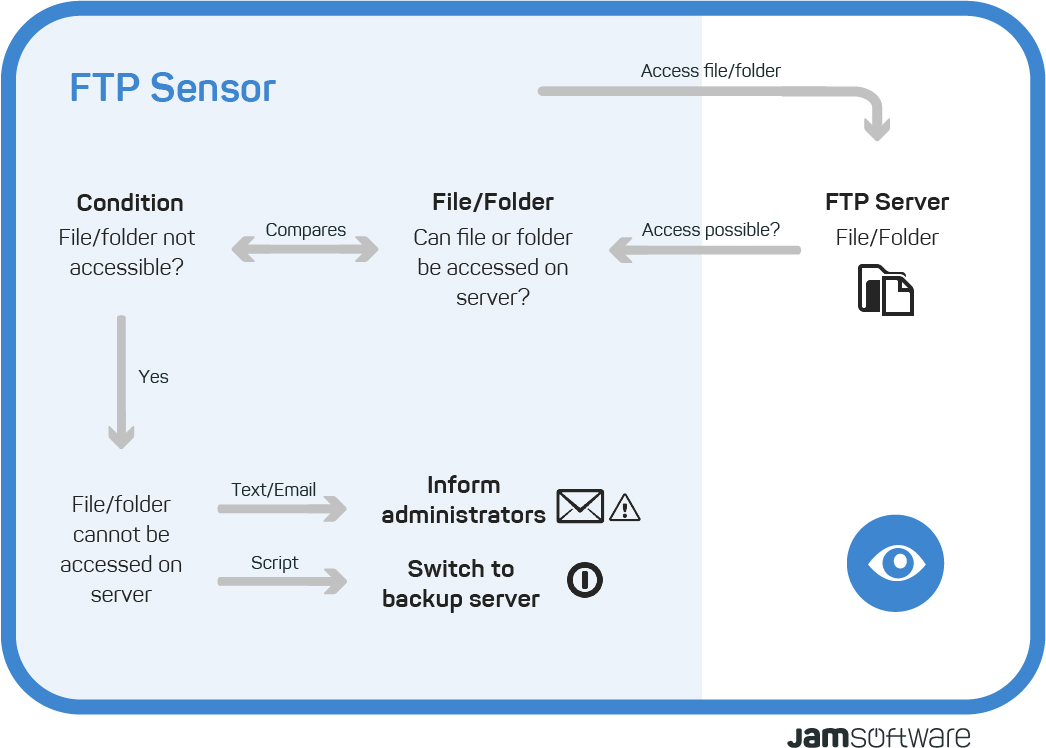 Finished choosing a sensor? Then take the next step!