ServerSentinel
Flexible and Reliable Server and Network Monitoring
Monitor Websites and Online Shops With the HTTP-Sensor
Websites and online shops are crucial elements of the sales and marketing strategy in many companies. Their availability has to be controlled at any time to avoid lasting consequences. The same principle applies to webservers. Errors have to be noticed and fixed as soon as possible.
Not only can you monitor your internet presence as a whole, but also specific content (such as a subpage or a download).
Your internet host offers a service level agreement and guarantees a minimum availability of your website? ServerSentinel provides a documentation of site availability!
Use ServerSentinel to query HTTP-Sensors and have it warn you in case of failures and interruptions. Warnings can be sent via email or text message or shown by using the USB signal light. ServerSentinel can also switch to the backup server automatically.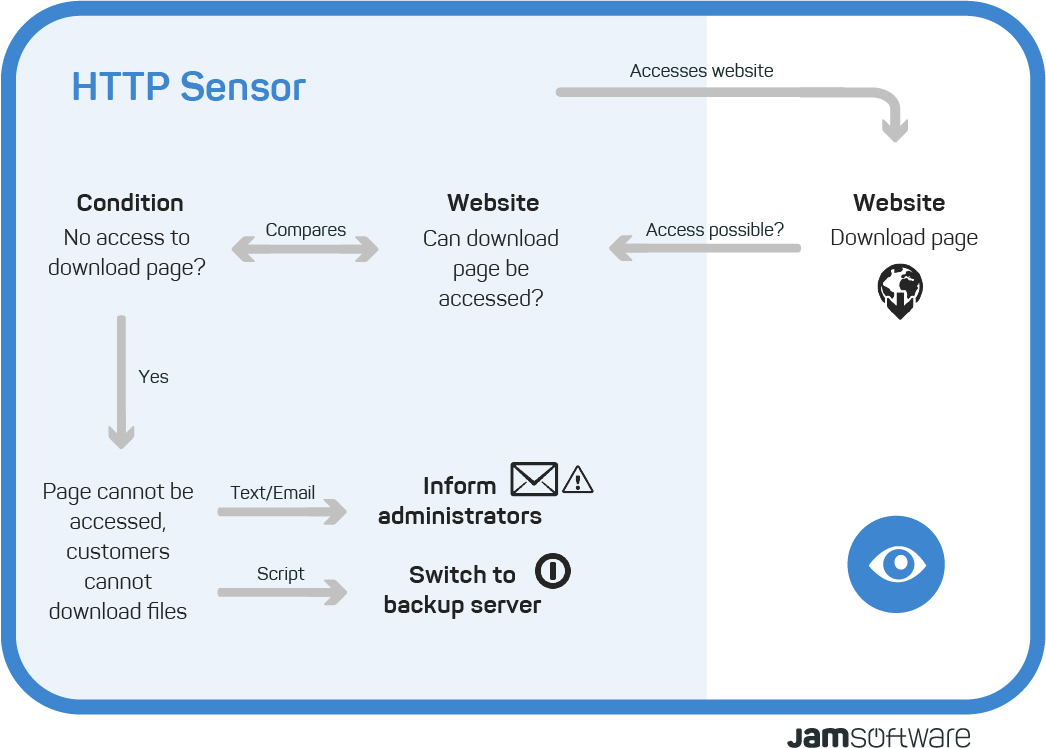 ServerSentinel makes sure that a web presence is available and checks whether predefined content can be accessed.
Finished choosing a sensor? Then take the next step!