ServerSentinel
Flexible and Reliable Server and Network Monitoring
Does Your Mail Server Work? ServerSentinel Knows the Answer!
Without a working email server daily business life is effectively impossible. Offers are sent out via email, orders taken and internal decisions formed.
With ServerSentinel you can monitor the functionality of an email server at any time!
The mail flow sensor sends out a test email via an SMTP server to a receiving server (both need to be configured in ServerSentinel, access to the receiving inbox required). In the next step ServerSentinel accesses the receiving server via POP3 or IMAP and checks, whether the email has reached the recipient within a certain time frame. If the email does not arrive in time, a warning is sent out to the administrator.
With the easy to configure sensor you keep an eye on server availability and secure smooth email communication.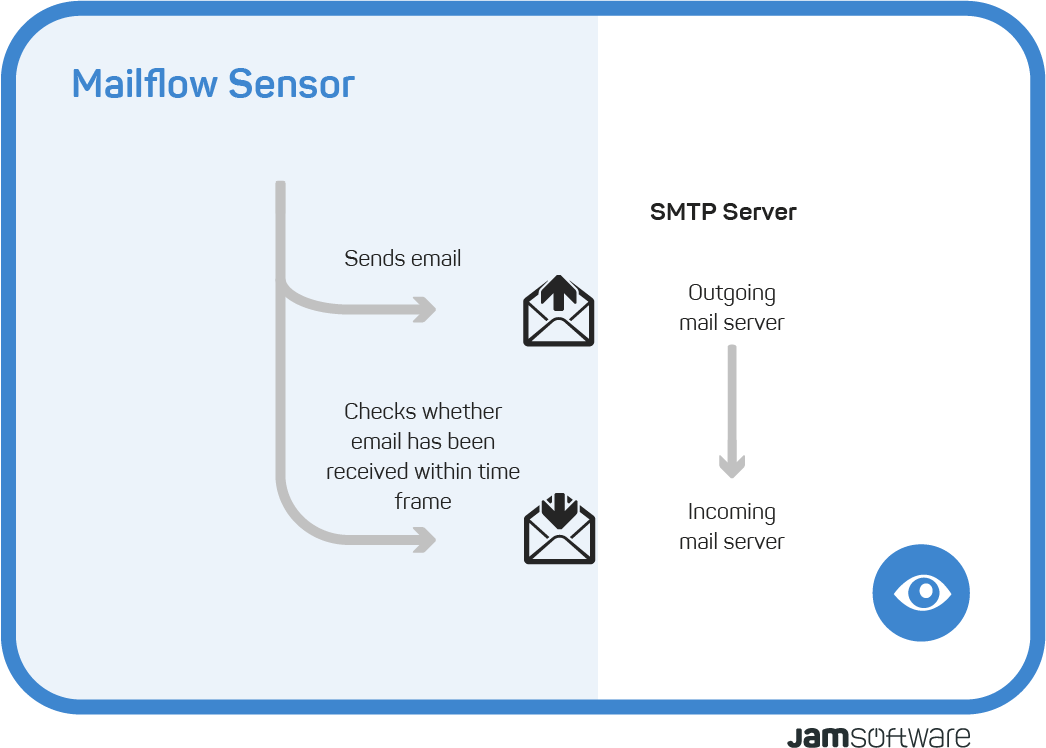 Finished choosing a sensor? Then take the next step!