ServerSentinel
Flexible and Reliable Server and Network Monitoring
Test Your Server's Availability With Ping Sensors
In business operations the availability of your server is crucial. Tests should regularly be run to make sure that there are no errors interrupting your server connection.
A ping sensor enables you to easily run connection tests.
A ping sensor sends one or more messages to your server, waits for answers and measures the time that passes between sending and server response. If the server is unavailable, no answer is received and an error is thrown.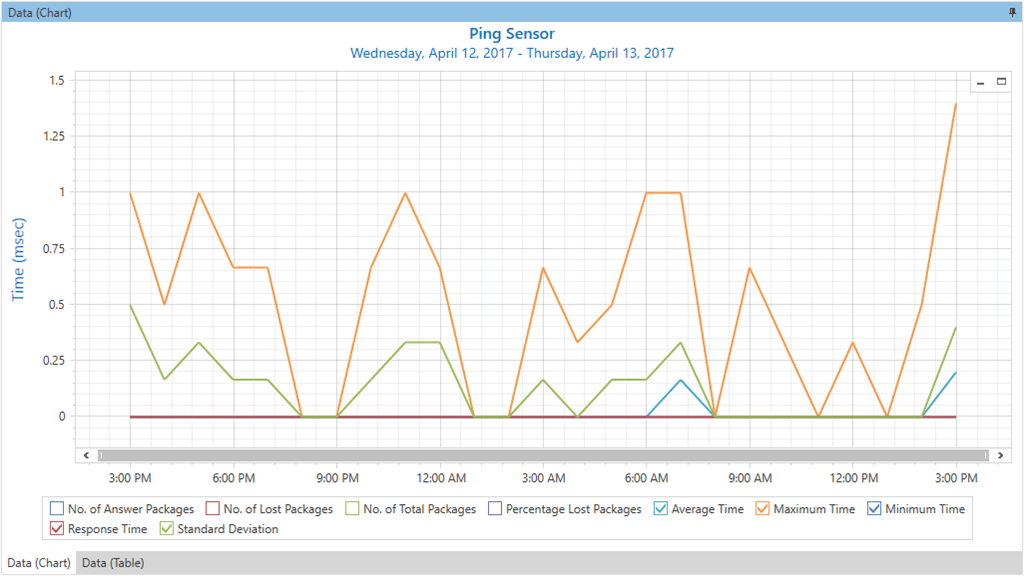 Finished choosing a sensor? Then take the next step!