ServerSentinel
Flexible and Reliable Server and Network Monitoring
With the ServerSentinel TCP sensor you can check whether a service is running on a certain port of a machine and whether this service accepts connections. The sensor tries opening a connection to the port. If no service is available, the test fails and ServerSentinel sends out a warning.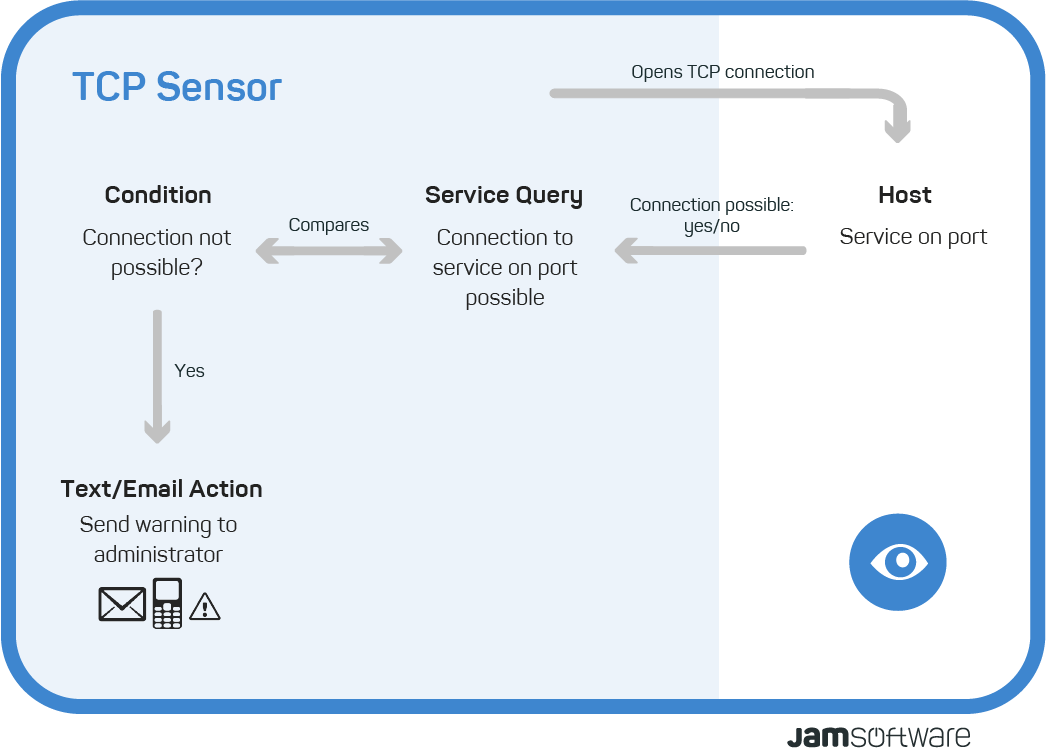 You can use the TCP sensor, for example, to check whether a WWW service is running on its assigned port or not. If not, a warning can be sent out via email or text message.
Finished choosing a sensor? Then take the next step!