ServerSentinel
Flexible and Reliable Server and Network Monitoring
ServerSentinel & USB Signal Light
Visualization of Server Status
The USB powered signal light can display the status of a system monitored by ServerSentinel. The lighted areas can be controlled individually. Critical systems statuses can be, for example, easily recognized when the signal light switches to yellow or red.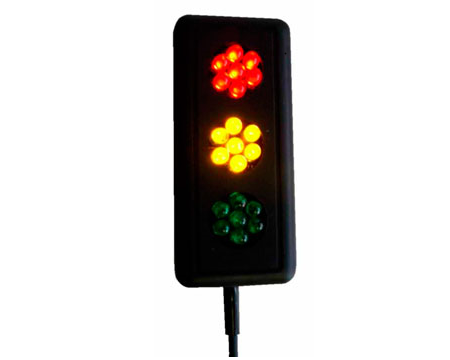 Features
Bright LED signal light with three lights in red, yellow and green
Device specifications

USB device with 1.80 m cable
Contained in black plastic case 40 x 90 x 23 mm / IP30
Valid operating range -20° to +80° C
RoHS, CE & EN60950 conform/ IP30
For indoor use only
Max. 440 mA power consumption

Existing USB drivers are sufficient, no separate drivers have to be installed
Purchase the USB Signal Light in the cleware shop.