ServerSentinel
Flexible and Reliable Server and Network Monitoring
Monitor the Windows Event Log to Gain Access to Detailed Information
The Windows event log is a centralized collection of your system's log files. All login attempts (failed or successful), status changes of all network connections, system security warnings, startup errors of services as well as driver errors are logged here.
In the Windows event log you will find information regarding not only the type of event but also the event source and the time the event occurred. While any user can access the Windows event log, monitoring it manually is a difficult task due to the high number of events logged daily.
With the Windows event log sensor, ServerSentinel can inform you automatically if a certain type of event is logged - for example via email or text message.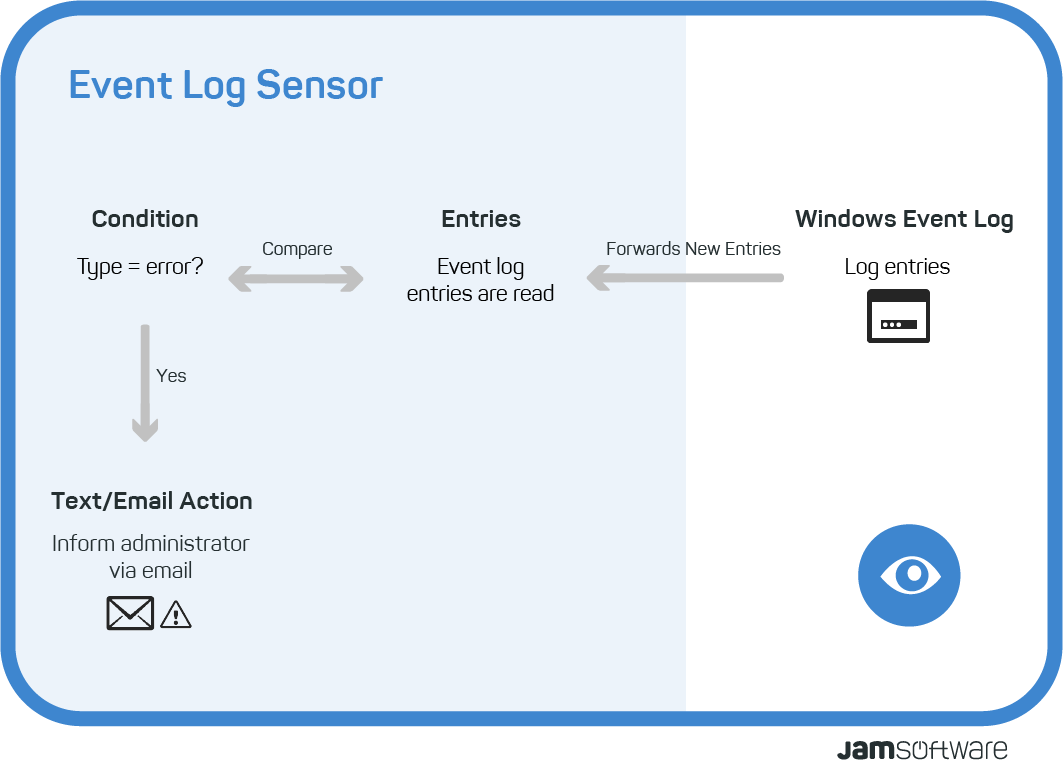 Finished choosing a sensor? Then take the next step!