ShellBrowser Delphi Components
Native VCL Explorer Shell Controls for Delphi
Integrate Windows Shell Functionalities in Your Application
TShellBrowser is an invisible component facilitating the integration of Windows shell features in your Explorer-like application.
The Folder property contains the path of the current folder, ObjectName contains the name of the current object. Use the Next method to enumerate the objects in the current folder.
IconNumber contains the number of the corresponding icon of the current object in the system icon list. The ShowContextMenu method shows the context menu of the current object at a given point.
You can integrate your own popup menus in the explorer context menu.
InvokeContextMenuCommand will execute a command of the context menu, for example "properties", "default" or "delete". Use IsFolder to check if the current object is a folder. Use a TJamSystemImageList component to get the icons of files and folders.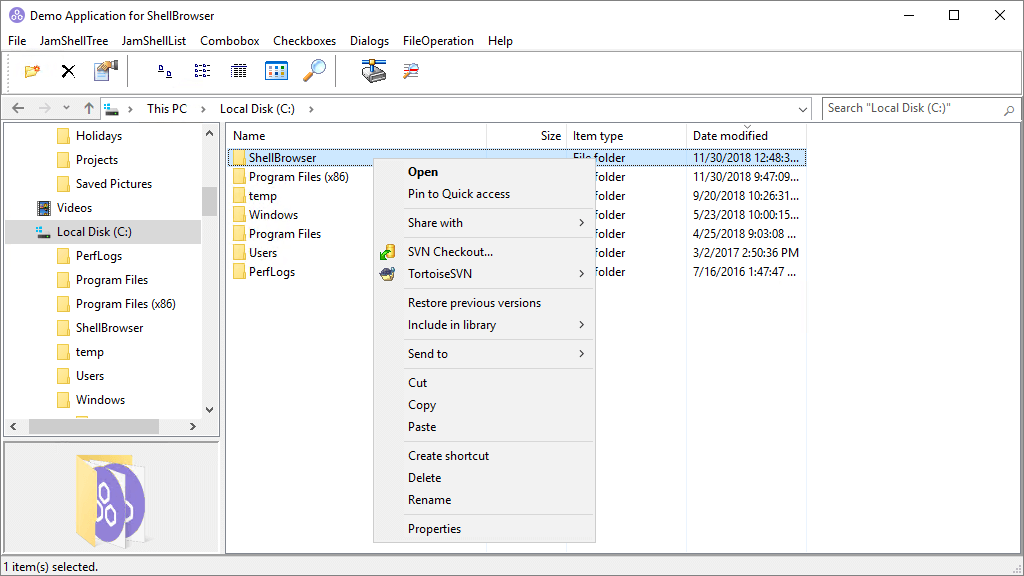 In our disk space management software TreeSize, the TShellBrowser component provides the Explorer context menu.