SmartPOP2Exchange
POP3 / IMAP Connector for Exchange and SMTP Servers With Filter Functions
Schedule Email Download Times
You want to download emails from your accounts only during the day? Your work emails are forwarded to your mobile phone and you want no deliveries during the weekend or on your holiday? Maybe you need to lighten the load on your infrastructure during rush hour and want to stop downloading from your POP3 and SMTP accounts?
SmartPOP2Exchange is your solution!
The integrated scheduler enables you to define when emails will be processed. You can configure download times (day and time) for each account.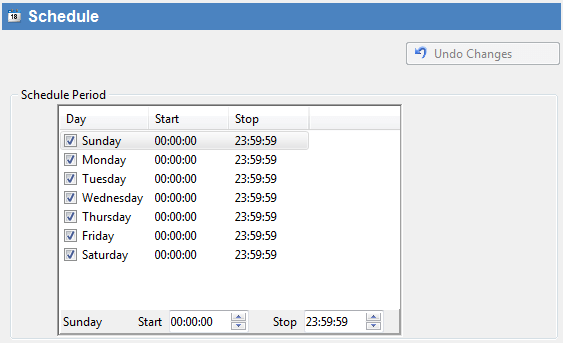 Emails that arrive outside of the set timeframe reach your accounts at your provider, but are not downloaded to your server. This means a fast and easy reduction of bandwidth - something small internet connections with low data volume can profit from.
Example:
You use your main account for business correspondence. Emails are downloaded Monday to Friday during business hours. You want to have some peace and quiet during the weekend, so emails will remain on the server on Saturday and Sunday. A secondary account is used for infomails and offers. You know from experience that Friday afternoons are optimal for reading such emails. SmartPOP2Exchange downloads all emails each Friday at noon, making sure that your inbox remains uncluttered during the rest of the week.