Exchange Server overloaded again?
Recover precious storage with our Exchange Server Toolbox email archive!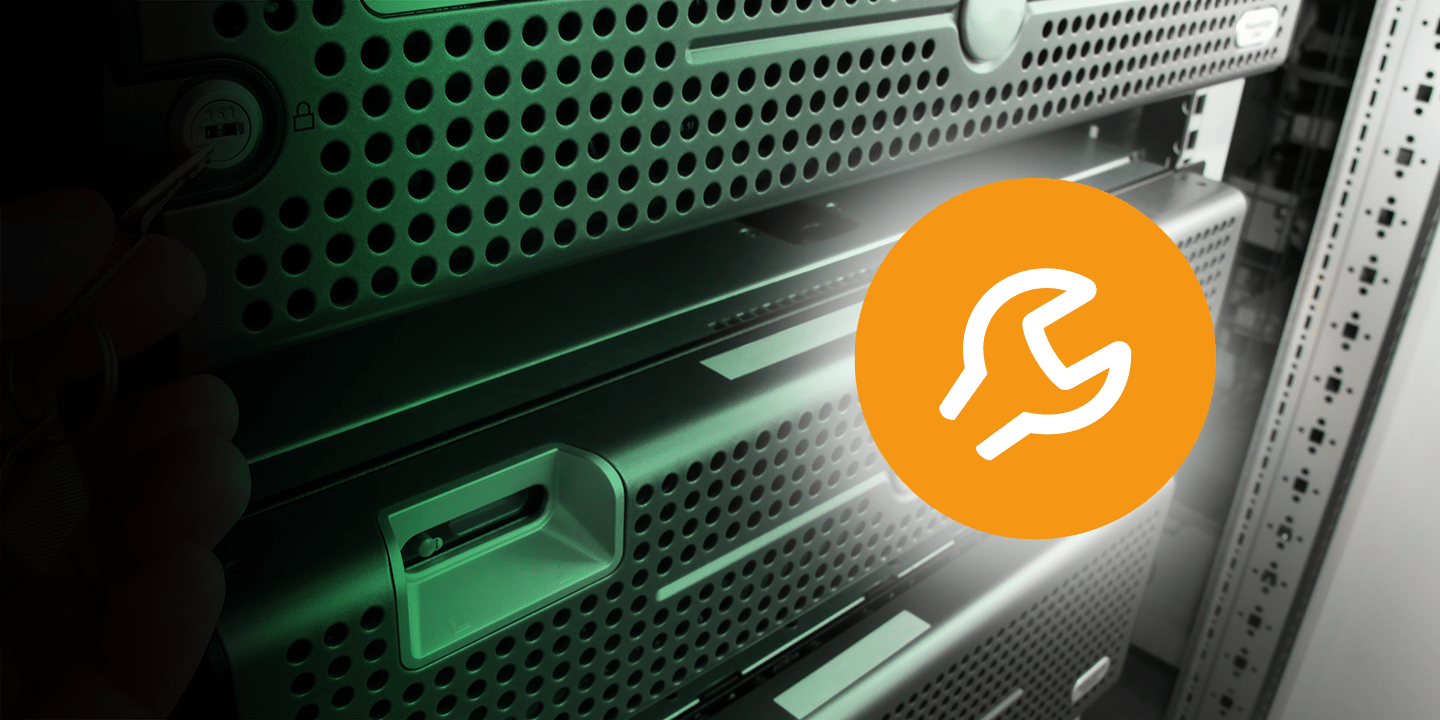 Today we want to focus on issues IT admins have to solve every day, especially in smaller enterprises that are hosting their own digital infrastructure. Because it's quite challenging to organize an Exchange Server on premise professionally and legally compliant. Nevertheless, to stay independent and protect data, email processing with on premise systems remains an important alternative to expensive cloud computing services.
User Story: Suddenly the Exchange Server is out of resources
Some time ago, one of our customers told us about his performance issues on his Exchange systems. The email inbox search suddenly was very slow, so it took his employees more and more time to carry out standard processes. And yet, new RAM was only purchased at a high price last quarter. At the same time, the email backups required for GoBD compliance continued to grow. Both master backups and incremental backups were significantly larger than expected. How is this possible?
Finally, an analysis brought further insights: The customer's Exchange Server was overloaded. Although new ways of digital communication like Microsoft Teams, Slack or even Zoom were established over the last years, due to its cross-platform capability email remains an important and popular instrument for daily correspondence. That's why the external and internal communication of our customer's company was ensured via email. That means it was ensured as long as the Exchange Server didn't reach its performance limits.
Transferring to the cloud is no option for our customer: It's very important to him to stay fully independent when it comes to his sensible data. So once again it means buying new, expensive RAM and expanding the hard drive capacity? No way, we suggest a completely different solution here!
Email duplicates waste valuable storage capacity
When we take a closer look at this case, we find two main problems that catch the eye: First, the danger of email duplicates to the Exchange performance. And second, the audit-proof storage of email correspondence, which is a legal requirement in Germany.
Email duplicates are an underestimated problem because at first glance an email, with only a few kilobytes in size, usually doesn't take up much storage space. However, if you take a closer look at everyday email correspondence, the attachments can often take up several megabytes in the form of images, PDF or Office documents. The problem here is that an email addressed to several recipients ends up as a duplicate in each recipient's mailbox by default. For example, a single email from our customer, including a signed PDF as an attachment with a size of 20 megabytes, sent to a total amount of 5 contacts within the same company, becomes a memory hog of 100 megabytes in total. So, depending on the size of the company and the communication routine, there could be dozens of gigabytes of pure duplicates every day. And your Exchange has to process all of them. What a waste of space!
At this point, let's move on to the second problem: GoBD-compliant email archiving, which companies are obligated to do. Accordingly, emails must not only be stored in an audit-proof manner, but are also needed for daily work. So, the Exchange is busy not only backing up important email correspondence, including unnecessary duplicates, but also has to keep them ready at all times. The mailbox database and the database cache are constantly growing.
Over longer periods of time, ranging from many years to decades, the performance requirements for your Exchange Server increase enormously, unless you take countermeasures early on with clever solutions. May we introduce you to the smart email archive of our Exchange Server Toolbox?
Prevent an overloaded Exchange Server before it happens: Save time, money and nerves!
Once the Exchange Server has reached its limits, it's often already too late to quickly solve the problem. The functional failure of the company's systems must be prevented at all costs. Then it is better to buy new RAM and equip the server with additional SSDs. But what else is there to do?
This is what we recommended to our customer: Our Exchange Server Toolbox helps where the Exchange Server fails. Our software stores emails in our customer's systems in a single file that can then be accessed by multiple people, instead of creating duplicates of the emails. This means that an email with an attachment of 20 megabytes remains 20 megabytes in size, no matter how many recipients it is addressed to.
In addition, we optimize our customer's archiving process. Audit-proof email archiving is carried out with the Exchange Server Toolbox GoBD-compliant, either into a database that functions independently of the Exchange Server, or database-supported into the file system (e.g. NAS). With an external MSSQL database, it is also possible to keep the process lean and save costs. In any case, the Exchange Server is relieved and runs faster again.
With the Exchange Server Toolbox, our customer now not only saves hardware costs but also accelerates the work with the email archive for his employees: With our useful Outlook add-in, we roll out the archive search to enable quick access to the important correspondences conveniently. Our customer now can avoid a cloud solution and furthermore operate its Exchange Server independently.