How to use SpaceObServer in your company
SpaceObServer is a database-centered disk space manager that helps scanning a server continuously and visualizing size growth. SpaceObServer shows its full potential when observing comprehensive server landscapes in big companies. However, setting up SpaceObServer in a company might sound tricky. We show how it's done easily.
Install SpaceObServer in your company
With SpaceObServer Enterprise Edition, we offer a practical solution for nearly any server landscape in your company. SpaceObServer Enterprise Edition can scan various servers via the network simultanously. Doing so, SpaceObServer allows you to...
Scan Windows-Server,
Keep an eye on your Amazon S3 Cloud Storage,
Check your Linux/Unix Server using SSH,
Observe SharePoint Online und SharePoint on-premise.
Analyze in-boxes of your Exchange Server.
All your SpaceObServer instances can use the same central database. We suggest to use a separate database server for the best performance. This allows you to access every SpaceObServer instance from any instance you want - as long as the corresponding access configuration and database permissions are met.
Setting up a scan server
First, you need to set up a dedicated scan server with a SpaceObServer Enterprise installation. For that you can use a normal Windows Server as well as a virtual machine.
The scan server can scan an indefinite amount of servers via the network. When you are using average-sized servers, we suggest you to scan 3 to 5 servers per SpaceObServer instance.
When a local SpaceObServer instance fits better
Sometimes it's better to use a separate SpaceObServer instance on the server you want to scan itself to scan it locally. This can be the case when:
Working with big servers - You want to scan a server that is above-average sized.
Servers with poor network connection - The network connection of the server you want to observe is too poor for a network scan.
Scanning your server very often - You need to scan your server more often than usual.
If your condition meets some or all of those points, we recomment to renounce a network scan. Instead, install a SpaceObServer Standard Edition instance on the server and perform local scans.
Setting up access to scan results
Once your regular scan is set up, SpaceObServer allows you to set up individual access to the scan results for the different departments in your company. We support you with practical solutions depending on your use case:
Data access for system administrators using Remote Client

Handy for system administrators: With SpaceObServer Remote Client, you can retrieve the finished scan results over the network and also control all your scans. This allows to monitor and manage your server scans from different workstations in your company.
Easy and tailored data retrieval with Web Access

Access to your scan results should be as simple and tailored as possible for your employees. With SpaceObServer Web Access, you can give users convenient access to scan data via the browser and directly define who should be able to see what via group permissions. Your staff can configure and create insightful reports on the data using the Web Access add-on.
Sum up scan results in reports automatically

Do you scan your systems regularly according to a schedule? Then why not let SpaceObServer generate reports automatically! SpaceObServer Enterprise allows individual reports about your scan data with the Post Scan Actions. Post Scan Actions are automatically generated and exported in many formats, as well as easily configurable via the user interface.
Would you prefer to configure your reporting with your own scripts and run them independently of the scan schedule? This is possible thanks to the OLE interface of SpaceObServer Enterprise. With this you can also set up report automation via script.
Try SpaceObServer for free on your own system
SpaceObServer is your tool when it comes to observing databases in your company. However, we believe you should always try out software yourself to see if it fits for you. That's why we offer a 30-days trial version of SpaceObServer. Why not check it out?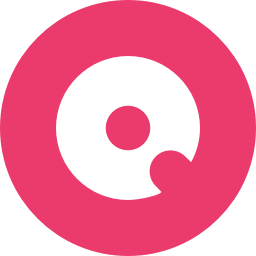 SpaceObServer
Standard Edition
Scan servers locally or via network
Scanning several servers at once

SpaceObServer
Enterprise Edition
Scan servers locally or via network
Scanning several servers at once