TreeSize
The Powerful Disk Space Management Software
Manage Disk Space on SharePoint, WebDAV, and FTP Servers
TreeSize can scan every location accessible via network through a lot of standard protocols - this includes SSH, FTP, WebDAV, S3, and SharePoint Servers. That way you need only one solution for all these platforms: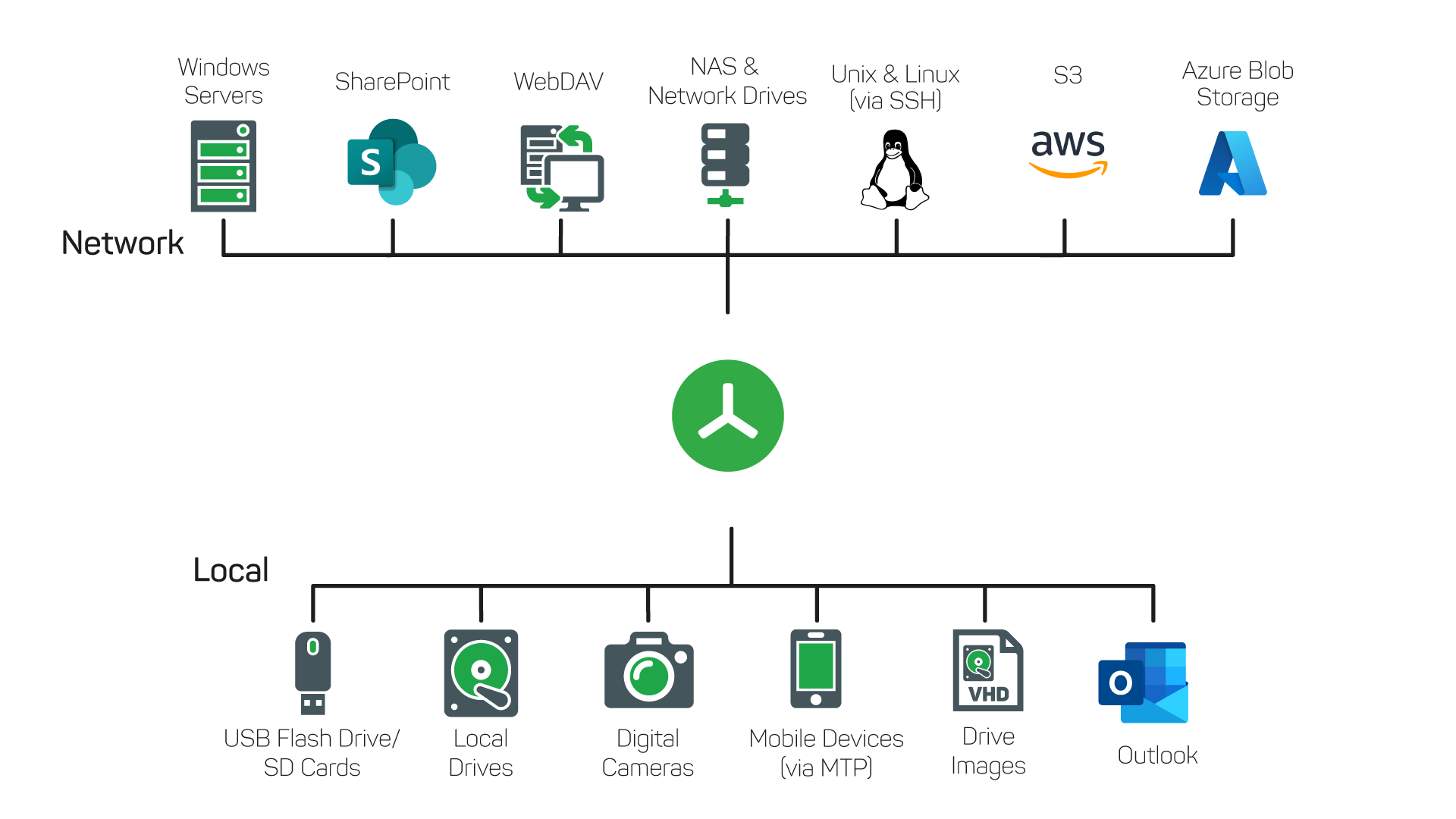 SharePoint
TreeSize is able to scan a SharePoint server that works on-premise as well as SharePoint online hosted in Microsoft's cloud. We have many TreeSize users who are happy that they can continue using TreeSize as before after their company migrated all documents from a network share to SharePoint. Almost all features are supported for SharePoint servers, this includes the TreeSize File Search.
Unix / Linux via SSH
TreeSize is able to scan Unix and Linux servers using the SSH protocol. Just enter ssh://MyServer/MyPath in the edit field on the top left of the window.
Amazon S3
When storing data in Amazon's cloud storage S3, you are paying for every file. That makes it even more important to keep track of the used space and to clean up  the storage. Like for a normal file system TreeSize is the perfect tool for this. Just enter s3://bucketname in the edit field on the top left of the window.
FTP and WebDAV servers
Like Windows Explorer TreeSize also supports WebDAV and FTP-servers. When your server is listed in "This PC", you can right click on it and choose "TreeSize" from the context menu. If the server is not listed here, enter the server's address in the dropdown box on the top-left of the TreeSize main window and TreeSize will access the server.
One for All
TreeSize will treat these servers just like any other drive. You can use all features TreeSize offers to free up server space and clean up the server. Check the TreeSize help for additional information on scan targets.
Hint: TreeSize will even scan smartphones and mobile devices connected via MTP!