TreeSize Free
Quickly Scan Directory Sizes and Find Space Hogs
Intuitive Disk Space Management: the Touch Interface
The TreeSize Free touch interface facilitates easy navigation through file trees on your Windows 8 machine (and higher) with touch interface. Switch between classic and touch GUI and decide for yourself which one suits your needs.
The touch-optimized interface ensures intuitive disk space management.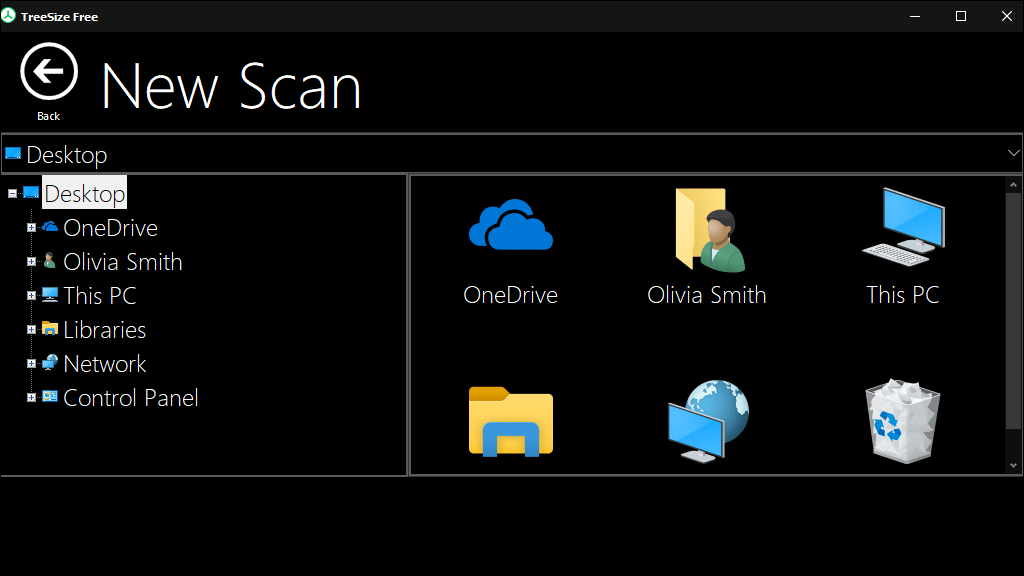 New scans of accessible storage media can be started easily.
With the touch UI of TreeSize Free you'll make sure that no space is wasted, and hard disks are cleaned up with the touch of a fingertip.
Professional Disk Space Management
Find and remove duplicate files, see the 100 largest files, gain access to handy NTFS features, use a wide range of exporting options, and run scans automatically with TreeSize Professional.