SpaceObServer Add-Ons
SpaceObServer Web Access and Remote Client for Remote Access to Scan Results
Access Scan Results Remotely
SpaceObServer scans servers and hard drives and stores scan results in a database. Both smart add-ons Remote Client and Web Access extend the functionality of SpaceObServer and can only be used in combination with the main software. With the SpaceObServer add-ons you can access the scan results remotely.
Access Scans In Your Web Browser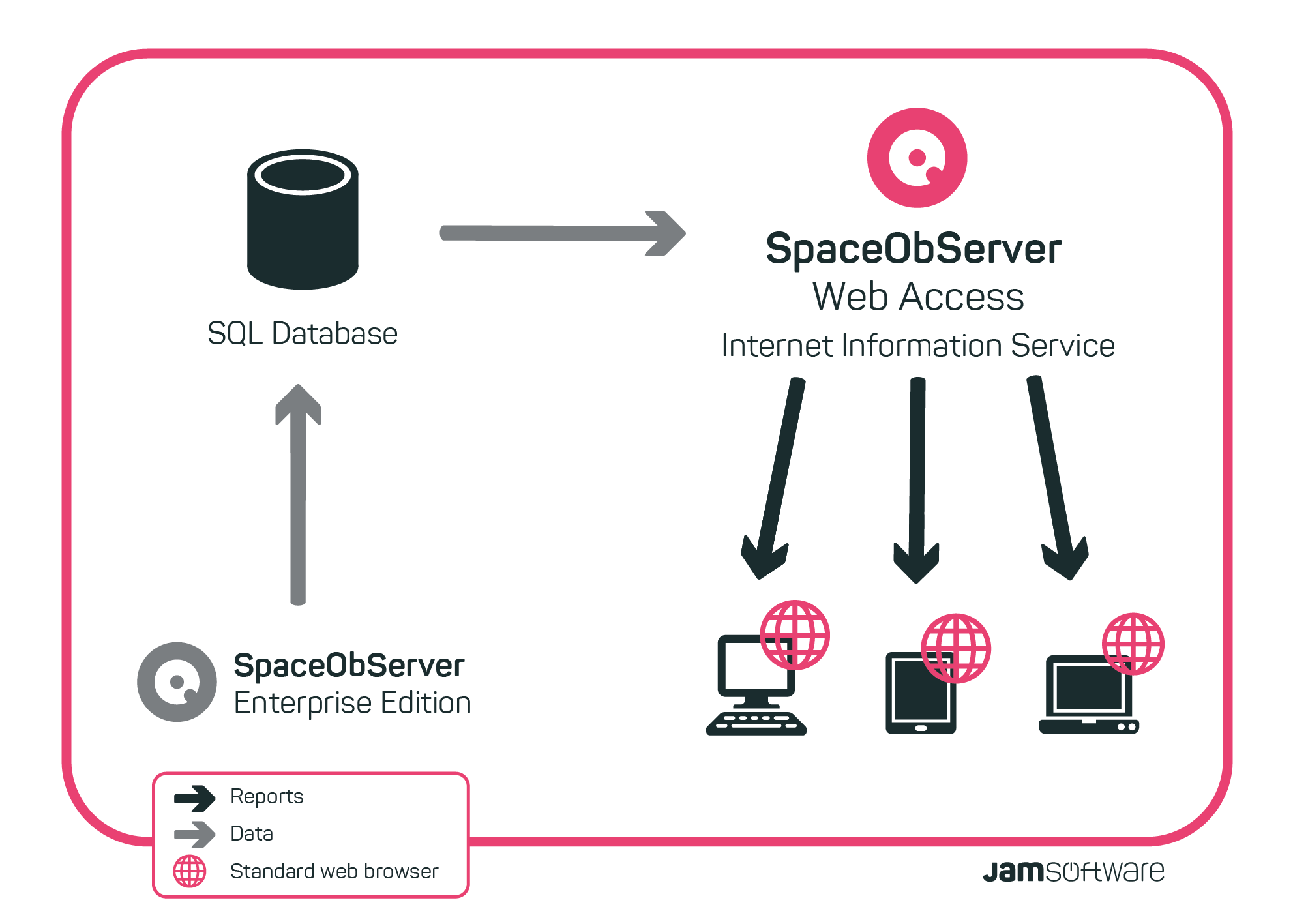 The web application SpaceObServer Web Access connects to the SQL database and presents scan results in a users web browser. No additional software needs to be installed! Users can see scan results and choose between different viewing options - all known from the SpaceObServer main application.
Remote Access Via Network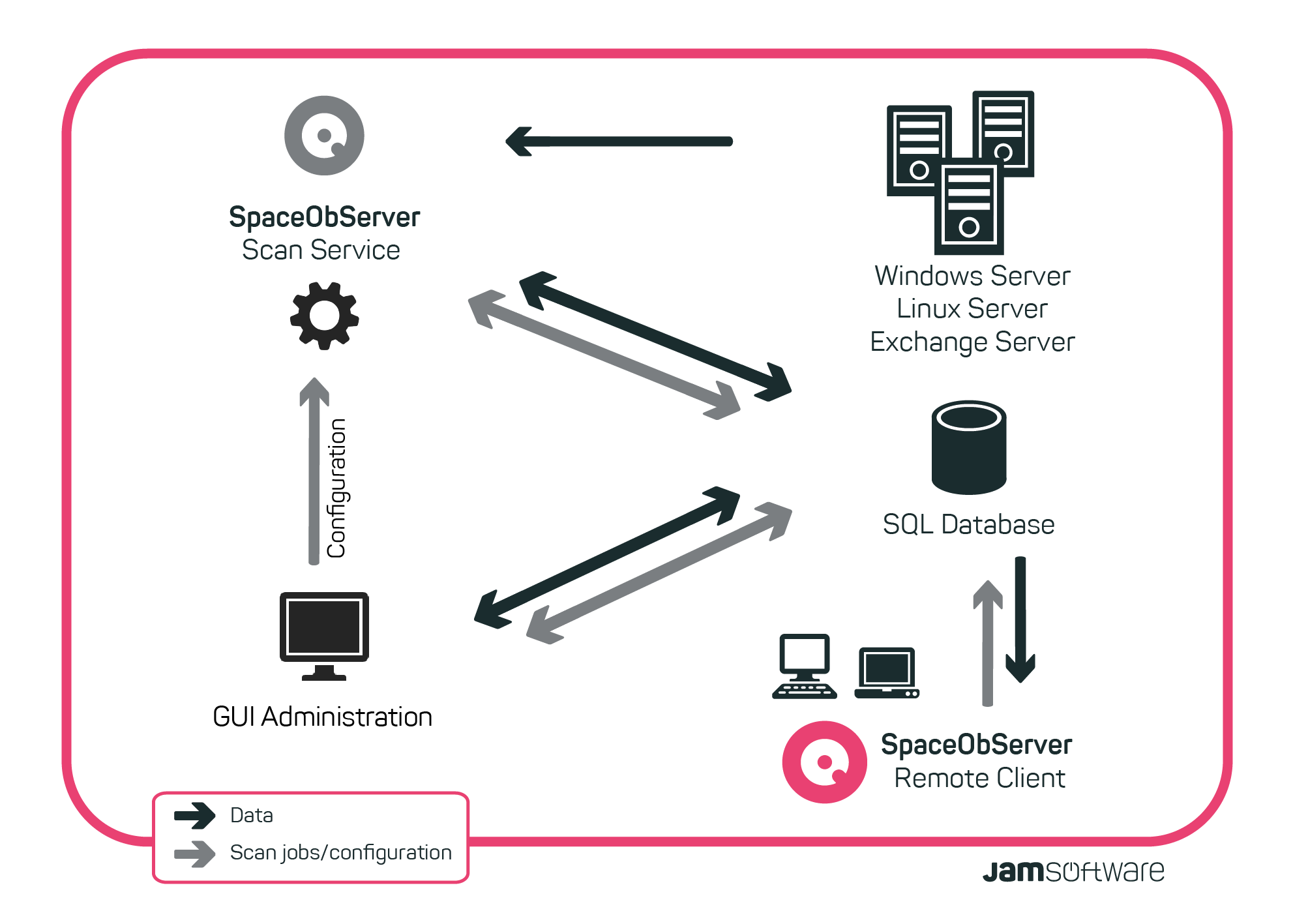 SpaceObServer Remote Client connects to the SQL database the scans are stored in and provides results for local users. It offers all visualization and exporting options of SpaceObServer. Users can print or save the charts SpaceObServer creates as well as export reports or modify and start scans.
Find the Right Add-on For You
Both add-ons allow you to access scan results from other machines or via your internet browser regardless of your location. What is the difference and which add-on is right for you?

SpaceObServer
Web Access
Requires a full SpaceObServer installation
Runs without installation on the end user's machine
Availabilty of scan results
Administrative use possible

SpaceObServer
Remote Client
Requires a full SpaceObServer installation
Runs without installation on the end user's machine
Availabilty of scan results
Administrative use possible