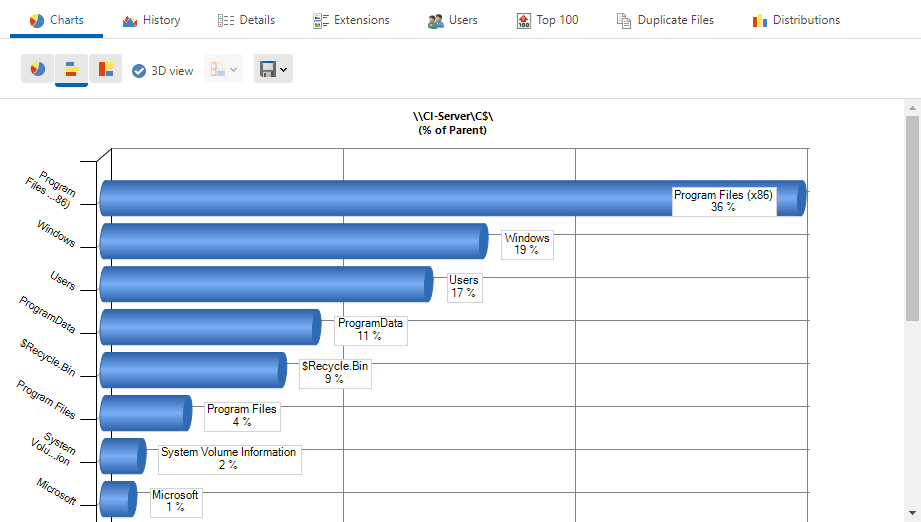 An alternative graphical presentation to quickly get good insights of the disk usage is the bar chart.
Functionality of the Add-On
The SpaceObServer Web Access grants remote access to scans created by the SpaceObServer Enterprise Edition: the Web Access connects to the SQL database and receives scan data. It processes the data into clear tables and diagrams. End users open the SpaceObServer URL in their web browser and log in with their Windows accounts (Active Directory). The Web Access is hosted via the Internet Information System (setup configures it automatically). Logged in users can only access reports for which they have permissions.