TreeSize
The Powerful Disk Space Management Software
Your System is Bursting at the Seams? Clean Up Your Computer - Save Disk Space!
It does not matter how a computer is used: on each system redundant files accumulate over time. Those space hogs block valuable hard disk space and can even slow down your machine. You can use cleaning software to get rid of unwanted files, but we recommend identifying space hogs before you start your cleanup download.
The only way to solve this problem can be summarized as cuc, short for: clean up computer! But how do I clean up my PC, you ask? To achieve a clean pc you should use the helpful features TreeSize offers to find the files you want to delete:
Find and erase duplicate files
Search for old or large files
The TreeSize file search offers a wide range of search options. All results can be sorted - for example according to file age.
Taking a look at the list of 100 largest files on your system is a quick and easy way to find the worst space hogs.
Delete temporary (temp) files
Temporary files remaining on your computer should be removed regularly. A disk cleaner can help, but you should always check for temporary files using the TreeSize file search.
Hint:
Need to clean up your Mac OS? We cannot offer TreeSize for Mac, but some other apps might help you. Learn more about disk space management on Mac!
TreeSize will help you on your quest for a clean computer. Use the search and deduplication feature in regular intervals and de-clutter your system.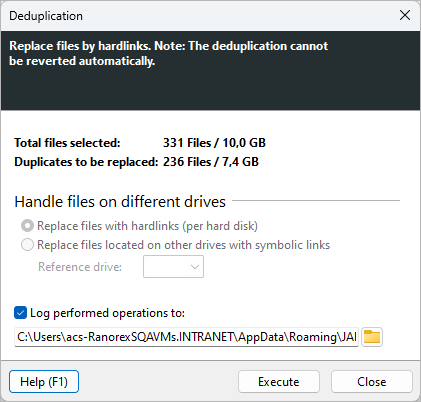 Gain the bird's eye view before running a pc cleaner
Sometimes taking a look at the graphical interpretation of disk space usage can help deciding how to use your hard disk cleaner.
TreeSize visualizes folder sizes right down to file level - all subfolders are included.
2D or 3D tree maps allow you to see how your disk space is used.
The clear detailed view presents all relevant file information. Here you will find, for instance, the last access date of a file - there is no easier way to get rid of old files!