TreeSize
The Powerful Disk Space Management Software
Emergency Measures: Storage System Reaches Capacity
Operating errors, bugs in a software, or unexpected data growth are just some of the reasons a storage system can reach maximum capacity.
The business storage solution of one of our customers ran full of data. The reason: an error in an application created a huge number of log files. The administrator used TreeSize Professional to find the cause of the data growth and clean up the system.
Approach
1. The administrator runs TreeSize Professional on the servers and scans the provided shares. He uses the top 100 view to identify several redundant files and deletes them.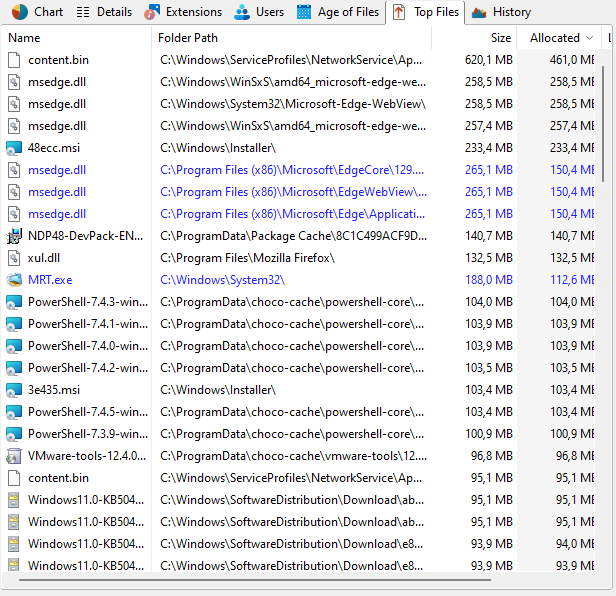 2. The storage system is safe for the moment, now it is time to clear up disk space: the administrator starts the temporary file search. Old temporary files are found and deleted.  
3. Once the system's functionality is ensured the root of the problem needs to be addressed. The administrator consults a Snapshot of the system to check when exactly disk space usage began to rise. Storage solutions can create such snapshots automatically at regular intervals. The administrator changes the configuration of the malfunctioning app and deletes all logs created due to the error.