Manage Data Lifecycle in 3 Steps
Decide what should happen with your data throughout its lifetime.
Let data be managed automatically with minimum invest
Reduce your costs and save time
Get legally compliant
Any further questions? Call us now +49-651-145653-52!
Data Lifecycle Management in 3 Steps
Are you having trouble organizing data on your storage systems over a long period of time? Reclaim your time and let a Data Lifecycle Management process do it for you.
With SpaceObServer, you can easily accompany your data throughout its whole lifecycle in 3 easy steps. It's easy to set up and easy to maintain. Just answer following questions:
1. Which data?
Use filters to determine exactly which data or information should be considered.
2. How long?
Set the maximum lifetime measured by the creation date of the files.
3. What should happen?
Determine whether SpaceObServer should delete, move or archive affected information. Other operations are also possible here.
Comply with GDPR
Specify for personal data exactly after which time they should be deleted and stay on the safe side.
Clean Up Server Storage
Clean your systems from obsolete data automatically. Define a fixed maximum lifetime for all data.
Reduce Costs & Save Time
Intervene and move data after a certain lifetime to a cheap nearline or archive storage. No manual process needed anymore, reclaim your time!
SpaceObServer is trusted and loved
With SpaceObServer, we finally have the possibility to visualize for our employees where which amounts of data are located, in a clear and easy way. Now we know where our 'graveyards of data' are hidden. Using SpaceObServer, we are capable of continuously monitoring and systematically optimizing our disk space - with minimal effort and low costs.
Set up your continuous server scan today
Your server storage under observation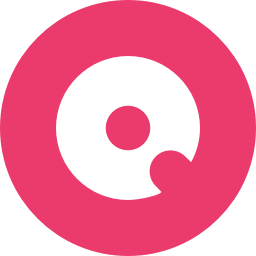 SpaceObServer
Standard Edition
Scan various server systems locally or remote
Data Lifecycle Management & Automated Reporting
Scan more than one server

SpaceObServer
Enterprise Edition
Scan various server systems locally or remote
Data Lifecycle Management & Automated Reporting
Scan more than one server
Frequently asked questions
SpaceObServer is the storage management and reporting solution for your servers. It observes storage on your system continuously and archives file system information in a SQL database.
What's the difference between TreeSize and SpaceObServer?
While TreeSize can show its full strength when scanning smaller systems, SpaceObServer is the solution for medium to large server landscapes.
TreeSize scans file system structures as needed and holds a snapshot of the scan in your system memory. SpaceObServer, on the other hand, archives all needed file system information in a backend database to calculate size development.
SpaceObServer shows you detailed statistics from the start and lets you apply filters without the need of any rescan.
See our comparison for more information:
Which storage systems does SpaceObServer support?
SpaceObServer can observer Windows servers as well as SharePoint, Amazon S3 Cloud Storage and Linux/Unix server systems.
Does SpaceObServer transmit sensitive data?
No, SpaceObServer does not transmit any kind of sensitive data from your storage systems.
SpaceObServer collects file system information only locally in the scan database.
Do I need SpaceObServer Standard or Enterprise Edition?
SpaceObServer offers a Standard Edition as well as an Enterprise Edition.
The Standard Edition is your solution for scanning a single storage system without the need for automation.
With the Enterprise Edition, on the other hand, you can scan multiple servers and benefit from automated reporting, Data Lifecycle Management as well as OLE Automation.
See our comparison for more information.