SpaceObServer
Your Database-Centered Storage Manager
Schedule Regular and Automatable Storage Scans
Recognize Increased Space Usage on Folder Level
Report and Filter for NTFS Permissions
Any further questions? Call us now +49-651-145653-52!
More Storage Space on Your Servers
SpaceObServer is a powerful disk space management and reporting tool for Windows that lets you instantly analyze your storage and continuously track disk space development. Do you want your valuable server space back? SpaceObServer scans your Windows, SharePoint, Linux, Exchange Servers or Amazon S3 cloud storage and tracks down disk space usage for you!
With the comfortable Remote Client and Web Access add-ons, you can even access scan results from other computers or via your internet browser.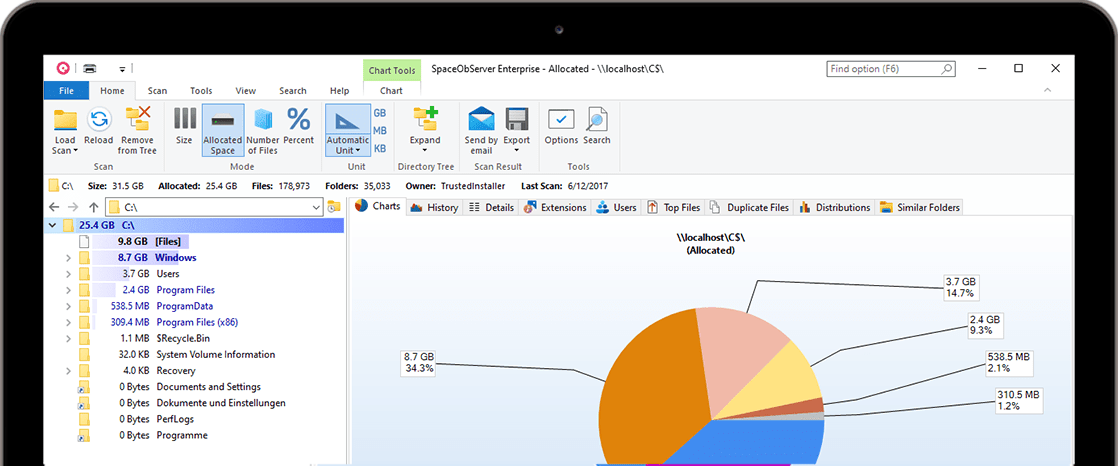 Multi-System Storage Space Management
Analysis of storage space development on Windows, Linux, Unix, Exchange servers SharePoint Online or SharePoint On Premise and Amazon S3 cloud storage.
Convenient Use of the SQL Database
Central storage of scan results for instant data access.
Meaningful Statistics and Various Export Formats
Graphical reporting for easy space analysis according to your needs.
Take A Closer Look At SpaceObServer
Compatibility
SpaceObServer is compatible with all Windows systems currently supported by Microsoft and supports numerous languages in addition to English and German.
Different Versions for Different Requirements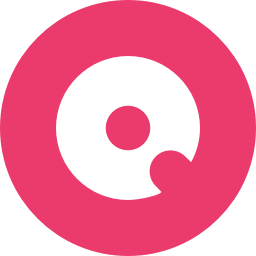 SpaceObServer
Standard Edition
Scan various server systems locally or remote
Data Lifecycle Management & Automated Reporting
Scan more than one server

SpaceObServer
Enterprise Edition
Scan various server systems locally or remote
Data Lifecycle Management & Automated Reporting
Scan more than one server
Operate Remote: SpaceObServer Add-ons

SpaceObServer
Web Access
The practical add-on makes the prepared scans available to every user in a web browser - without installing additional software on their computer.

SpaceObServer
Remote Client
Access SpaceObServer scan results from workstations across your entire network - stored in a database and available within a few seconds.
We are impressed by the quality of your product and encourage you to keep this high standards in the future. Read the complete review
SpaceObServer allows you to manage your hard disk space in a very efficient way, allowing you to see the distribution of folders in various ways.
With SpaceObServer, we finally have the possibility to visualize for our employees where which amounts of data are located, in a clear and easy way. Now we know where our 'graveyards of data' are hidden. Using SpaceObServer, we are capable of continuously monitoring and systematically optimizing our disk space - with minimal effort and low costs. Read the Case Study.
More Information and Documents
Important and valuable information about SpaceObServer, be it a successful application in practice, maintenance questions or technical specifications.